In today's trending, an elderly man goes missing from his tour group at the Forbidden City and ends up walking 100 km towards home, an HK$4.8 million Ferrari is severely damaged when the driver tries to avoid an animal and the vehicle runs off the road, and thousands of carrier pigeons that took off Friday in Shanxi in a flying competiton are missing.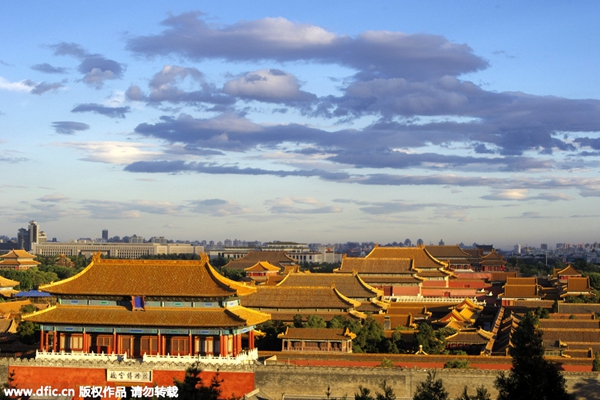 The Forbidden City in Beijing. [File photo/IC]
Old man walks for 6 days after getting lost at the Forbidden City
If you get lost from your tour group at the Forbidden City, what would you do? Call your tour guide, ask for help from a staff member or stay where you are? For an illiterate man in our story, things were not that easy.
A 73-year-old man, surnamed Yu, from Ruian, East China's Zhejiang province, walked more than 100 km from Beijing to Tianjin in six days and five nights after he lost contact with his tourist group in the Forbidden City on Oct 13, Wenzhou Metropolis Daily reported.
Yu said that he tried to look for his group but failed in the crowded tourist spot. He also tried to ask for help from men "in uniforms", but the latter could not understand his dialect.
Without a phone or phone numbers for the tour guide and his children, Yu decided to walk to his hometown, Ruian.
Fortunately, he was brought to a police station by a stranger when he reached Tianjin. Because he did not have any identification, Tianjin police verified his identity through a tissue with a Ruian address printed on it and contacted Beijing police and his relatives, who searched for him in Beijing for several days.
Next up: Swerving to avoid an animal, a man in Hong Kong wrecks a multi-million dollar Ferrari.