In today's trending, two balconies fall off a building in Shenyang, students hire vans to move dormitories, pickpockets publicly shamed, and rooftop vegetable garden annoys residents.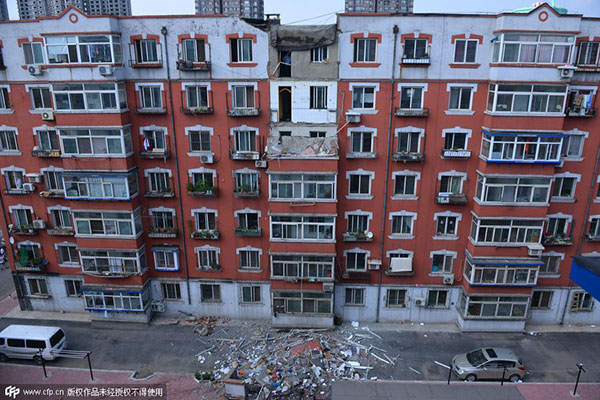 Two balconies fall off a building. [Photo/CFP]
Balconies fall off building
A women was unpleasantly surprised when her balcony cracked and fell off her building while she was busy chopping meat in Shenyang, Liaoning province, Huashang Daily reported on Tuesday.
She recalled that she heard some cracking noises while she chopped the meat in the living room but didn't check on it. A few seconds later, there came a huge crash and she discovered that the balcony was gone, falling onto a lower floor.
The impact of the balcony brought down a second balcony on the lower floor as well, so that in total, two balconies fell off the face of the building.
The incident scared residents who live in the same community. The residential buildings have only been used for 13 years which may reflect the low quality of the construction materials.
In our next story, students hire vans to move their luggage from one dorm to the next.