China Daily website is inviting you to share Chengdu Story with us! and here are some points that we hope will help contributors:
Originally hailing from Canada, I started my career with Ubisoft in 1997.In 2005, I was looking for a change, something that would take me out of my comfort zone. While looking at international mobility, I found something enticing: an internal job posting for Ubisoft Shanghai, China. I was single with little commitment and I suddenly wanted to learn more about China and its long history. This was my chance, so I decided to take it and move to Shanghai.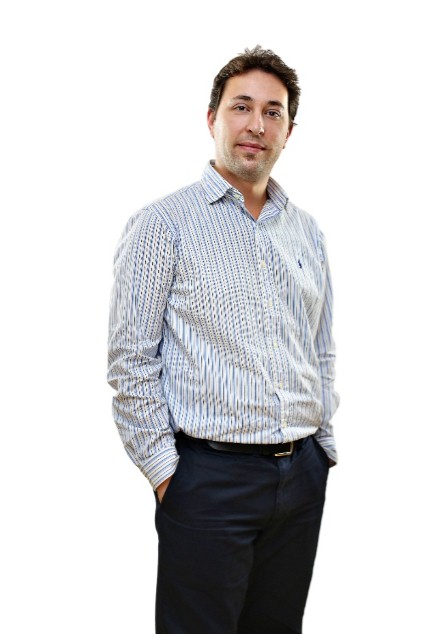 Jean-Francois Vallee, Ubisoft Chengdu Studio Manager
It was a first step in China that completely altered my perception of the world. In Shanghai, I was able to live a new life, discover a fascinating new culture and create new friendships, either with local Chinese people or with people from all over the world. Some of these friendships are still alive today. Ultimately,I enjoyed my time in Shanghai, but I wanted to learn more about China and a new opportunity presented itself at the end of 2007: building a new Ubisoft studio in Chengdu, Sichuan.
So, in January 2008, I decided to pack my bags and move to Chengdu to build a studio from the ground up, starting with fresh graduates and a handful of senior people. Our goal was to make games for Chinese players and offer them the best possible entertainment experiences to enrich their lives. It was a big challenge, and it required a lot of work and sacrifices but I wouldn't do it any other ways.
Today, Ubisoft Chengdu is 200 people strong and we participated in the development of many exciting game projects.Our early graduates are now taking on more responsibilities and moving into managerial positions. With the upcoming 8th anniversary of Ubisoft Chengdu, I can take a look back and see how far we've come since our inception. The past two years have been particularly exciting, our first mobile game, Monkey King Escape, surpassed 2 million downloads in Asia alone. We've also made significant contributions to AAA games such as Assassin's Creed Syndicate and most recently, the record-breaking Tom Clancy's The Division.
As a studio manager, I am constantly on the lookout for the latest reviews and comments from our players. As an avid gamer, I love playing games with friends and colleagues. As such, I am very fortunate to be able to do what I love. WhileI am a foreigner and admittedly, still working on my fluency, my amazing colleagues and the people of Chengdu have embraced me and continued to honor me with their hospitality and kindness. Experts said that the game industry in China is expected to continue soaring with more and more players; this will definitively have a great impact on the status of Chengdu as a city filled with game developers. Some may know Chengdu as a calm and slow-paced city. For me, it's a place that continuously challenges and inspires me.
Throughout this journey in China of over 10 years, and more particularly, in Chengdu, I was able to meet my wife and we now have two beautiful kids. We have made our life in Chengdu, we have developed our own habits in the Chinese ecosystem and I am proud to call Chengdu home, hopefully, for many years to come.
The author is the manager of the Ubisoft Chengdu Studio.Ubisoft is a leading creator, publisher and distributor of interactive entertainment and services.Ubisoft Chengdu is the group's second production studio in China. It was announced in 2007 and opened its door in 2008 in the Chengdu Tianfu Software Park. After 7 years, it has become one of the biggest studios in western China.
The opinions expressed do not represent the views of the China Daily website.
[Please click here to read more My Chengdu Story. You are welcome to share your Chengdu stories with China Daily website readers. Please send your story to chengdu2016@chinadaily.com.cn]