The winners of the 10th China International Press Photo contest were announced on April 15, 2014. The winning photos were selected from more than 30,000 pictures taken by over 3,000 photographers from 60 countries and regions. Beijing-based Canadian photographer Kevin Frayer won "Picture of the Year" for an image he shot during the aftermath of Typhoon Haiyan, which struck the Philippines last year.
Frayer's photo story also was awarded the gold medal in the "War and Disaster News Stories" category.
Started by the China Photojournalists Society in 2005, the annual contest has become a popular event among photojournalists and professionals from China and abroad.
The contest's award ceremony will be held in October this year, accompanied by the debut exhibition of the winning photographs.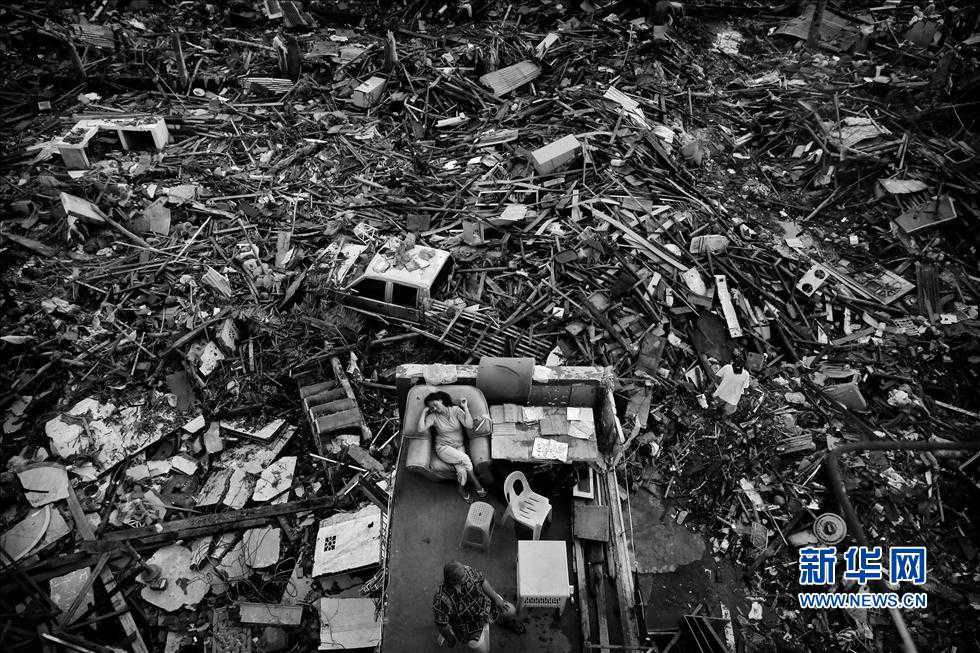 Photo of the Year - War & Disaster News Stories Gold Award: Typhoon Haiyan by Kevin Frayer. China International Press Photo contest announces the results on April 15, 2014. [Photo/Xinhua]