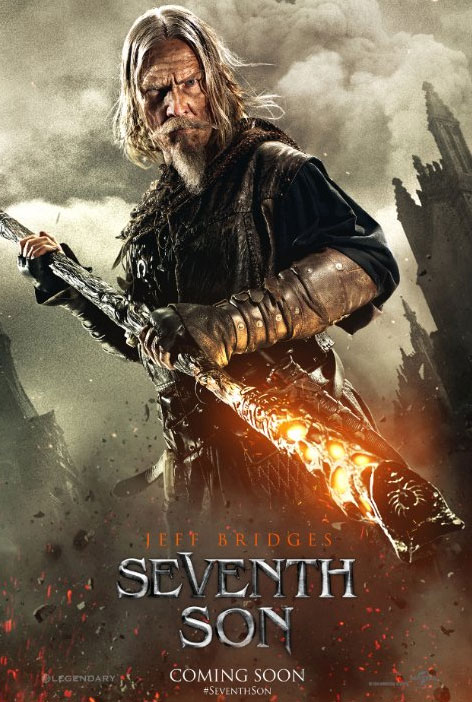 A poster of the upcoming fantasy film "Seventh Son" [Photo/Legendary Pictures]
China Film Group (CFG) has invested in two film projects "Warcraft" and "Seventh Son" with Legendary Entertainment.
The co-production deal marks the first time that CFG, the world's largest producer and distributor of Chinese content, has taken a stake in Hollywood films.
La Peikang, chairman of CFG, and Peter Loehr, CEO of Legendary East, announced the agreement on Tuesday, April 15, 2014.
La said China Film Group has been paying close attention to expanding its overseas market.
"Seventh Son" will be released in North America in February 2015 and "Warcraft" in March 2016.
If the films are approved for release in China, CFG will handle the distribution. Legendary East and
its global distribution partner, Universal Pictures, will provide distribution and marketing support.