The magic of being green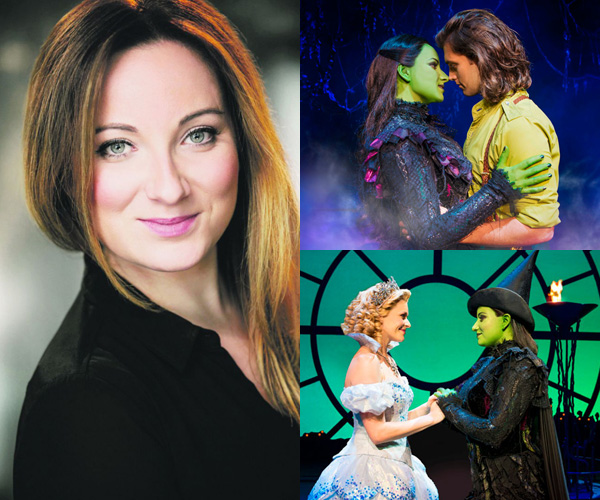 Jacqueline Hughes plays Elphaba in Wicked. [Photo provided to chinadaily.com.cn]
Elphaba and I
In 2003, Wicked first opened its out-of-town try-out at the San Francisco's Curran Theater, going on to become a huge success at Broadway's Gershwin Theater in October.
So far, it has been staged over 5,000 times with 50 million viewers, generating a box office of over $4 billion.
American actress-singer Idina Menzel is the most recognizable performer as the original Elphaba, a role which earnt her the Tony Award for Best Actress in a Musical.
Hughes says that she is not afraid of being compared to her predecessor. "Each Elphaba is unique as her performer's understanding varies from each other."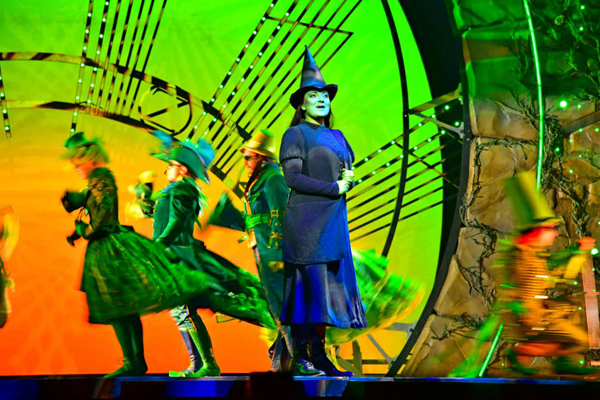 Elphaba sings the song One Short Day at the Emerald City in Wicked. [Photo by Zhang Xingjian/chinadaily.com.cn]
From her perspective, Elphaba is a complex character in the musical. She is a dreamer who wishes to make the world a better place. She is a hot-headed activist and rises to the challenges as she grows up.
"I also add some interesting lines and gestures to make Elphaba more humorous. As a green lady, she stills wants to be loved and being fun is the best way of being accepted," she says.
As an adaptation of the American fairytale The Wizard of Oz, the musical adopted the green skin of the wicked witch. Therefore, each time Hughes prepares to perform, she has to undergo the process of turning green.
"It probably takes 20 to 30 minutes to put on the green makeup. I am so lucky to have a wonderful team to help me with the 'greenifying' process. I just sit there and witness my eyes, my face and my whole body turn green," she tells China Daily.
"It may be terrible for a young lady to be green. But I, actually, feel beautiful being green, sounds weird?" Hughes laughs.
A total of 22 musical tracks has been incorporated in the musical. Songs like Popular, Defying Gravity and One Short Day are widely known by musical fans across the globe. Some of them have been covered by other artists.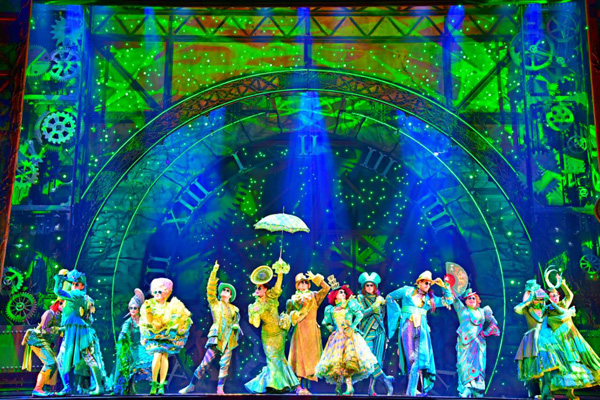 One scene at the Emerald City in Wicked. [Photo by Zhang Xingjian/chinadaily.com.cn]
For Hughes, her favorite one is No Good Deed in Act Two.
"That's her peak. She just had enough of the world and felt helpless. Everyone around her lets her down and she is ready to fight against the rest of the world. And each time I sing the song, I can feel the outrage and power from the bottom of the green lady," says Hughes.
The Wicked International Tour ends next year.
"From 2017 to 2018, those two years will be my best memories of my life. When the tour ends, I really need some time to take a holiday and spend more time with my husband Mark. After all, family is the best place to gain power and that keeps me going on," she says.