Photographer captures life on Tibet Plateau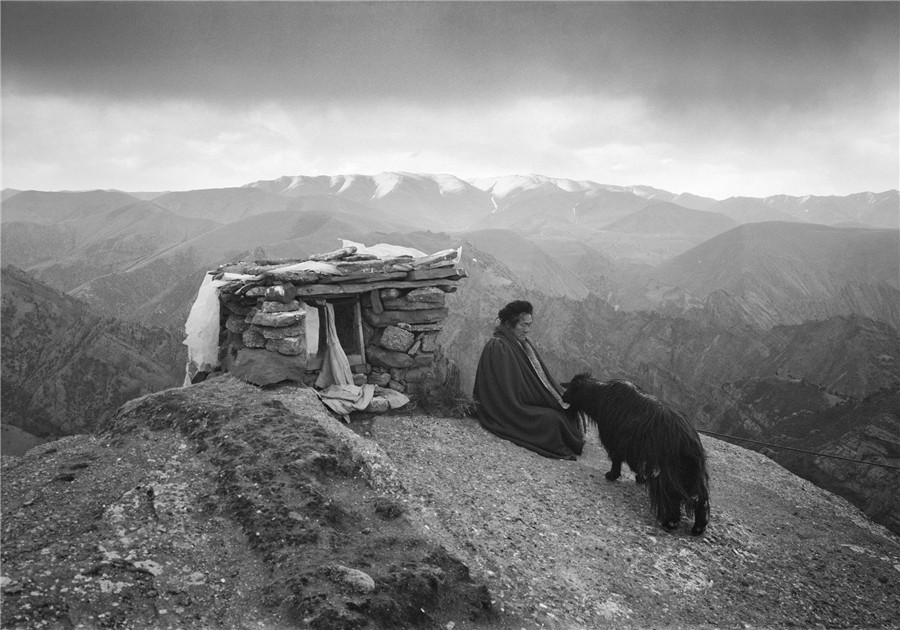 A hermit deep in the mountains. Photo was taken by Zhong Guohua in Qinghai province in 2016. [Photo provided by photoint.net]
Known as the roof of the world, the Tibet Plateau is the highest altitude that humans live.
Generations of Tibetan ethnic group have continued to live in such a harsh environment, with their strong belief in the cycle of life sustaining their existence.
In their daily life, Tibetans pray to gods and show gratitude to Mother Nature.
Photographer Zhong Guohua captures the real life of Tibetans including their religious beliefs, and their relationship with nature, using black-and-white pictures.