Family drama brings warmth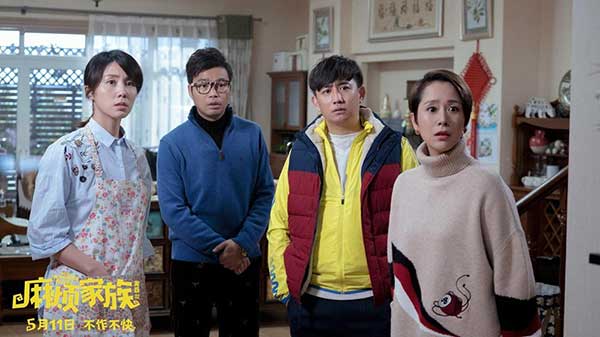 Huang Lei's movie, What a Wonderful Family, centering on a three-generation family, is a rare small-budget Chinese film to be released abroad.[Photo provided to China Daily]
A Chinese remake of Japanese master Yoji Yamada's comedy is banking on its script to draw viewers. Xu Fan reports.
Lili Marleen is a Germany song that was popular during World War II. But when actor-turned-director Huang Lei heard it, he decided it would be part of his directorial debut, What a Wonderful Family.
In the movie's last scene, an antique radio airs the song in an empty room.
"The song resonates with me," says Huang.
The song, which evokes the emotions of missing home and love, was popular in countries on both sides of the divide during the war.
In the movie, the "battle" is triggered by a grandmother, whose move to seek a divorce sees the once harmonious family - three generations living under one roof - descend into chaos.
Huang's movie, which is a remake of Japanese master Yoji Yamada's 2016 light comedy What a Wonderful Family, opened simultaneously in the Chinese mainland, North America, Australia and New Zealand on May 11. It will open later in Japan.
The Hong Kong-based studio Edko Films is one of the film's producers. Edko Films was behind the overseas distribution of Ang Lee's Crouching Tiger, Hidden Dragon and Zhang Yimou's Hero, two of the highest-grossing Chinese films of all time in North America.