Home / Culture / Film and TV
Japanese family drama in running for top Beijing Film Festival prize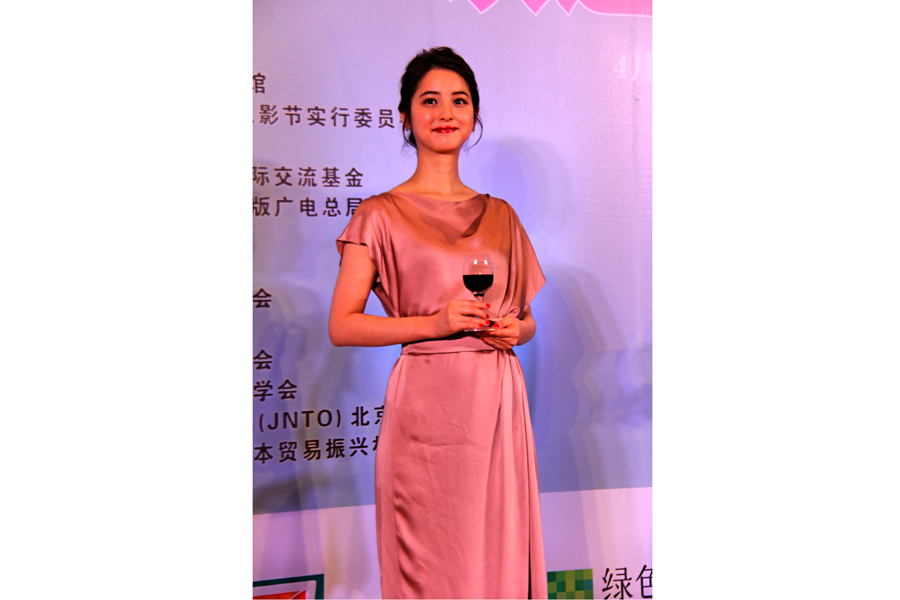 Renowned Japanese actress Nozomi Sasaki attends a reception for Japanese movie industry representatives at the Japanese Embassy in China, April 17. [Photo by Zhang Xingjian/chinadaily.com.cn]
An all-star lineup of Japanese actors are in China to meet Chinese filmmakers and movie fans as part of the China-Japan International Film Festival.
Renowned Japanese actress Nozomi Sasaki and actor Sato Ryuji are among the delegation at the festival which kicked off on April 16.
Japanese family film Kanon has been entered in the Beijing International Film Festival and is competing for the Jury Award on Sunday.
Kanon tells the story of three sisters and the ups and downs in their lives and the choir they all belong to.
When first asked about its chances of winning the award, director Toshiro Saiga said it was a 50-50 chance. But he was surprised by the warm and passionate response of Chinese people and raised the odds to 70 percent and 90 percent.