Home / Culture / Film and TV
Director of memorable TV drama 'Journey to the West' dies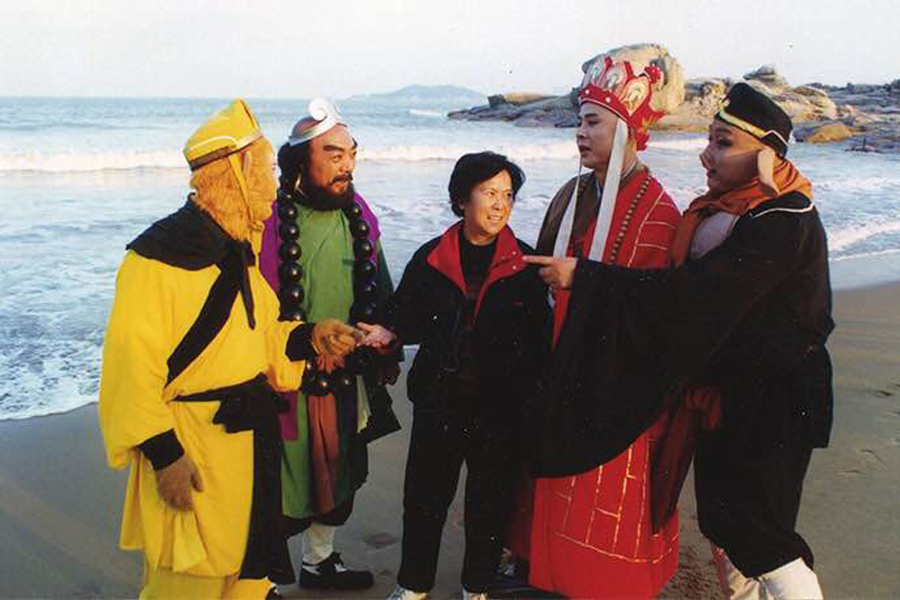 The director Yang Jie guides actors how to perform well at the shooting site. [Photo/Mtime]
The director of the Chinese classic TV drama, Journey to the West, Yang Jie, passed away Saturday. She was 88.
Under her guidance, the single camera typically used in that era managed to film an epoch-making TV drama that influenced generations of Chinese people.
Journey to the West is a Chinese television series adapted from the classic novel of the same title.
The drama is mainly an extended account of the legendary pilgrimage by the Tang Dynasty-era Buddhist monk Xuanzang and his three disciples, Sun Wukong, Zhu Bajie and Sha Wujing. They traveled to what then were called the "Western Regions", that is, Central Asia and India, to obtain Buddhist sacred texts and returned after many trials and much suffering.
The series was first broadcast on CCTV in China on Oct 1, 1986. The series became an instant classic in China and is still being praised as the best and most authentic interpretation of the novel. Now, let's take a look at some scenes from the TV series.