Nine dramas from Shanghai to show in Beijing in August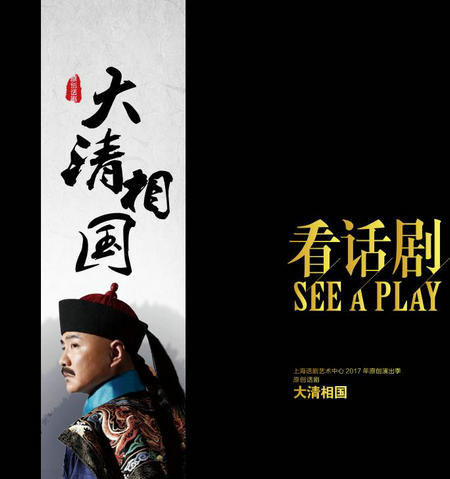 Poster for the drama Premier of Qing Dynasty. [Photo/china-drama.com]
The annual season of the Shanghai Dramatic Arts Center will bring nine dramas to Beijing from August 2 to October 29.
It is the first time that such a large number of plays from Shanghai will be collectively staged in the capital city.
The nine works include Premier of Qing Dynasty, The Salty Taste of Cappuccino, Lu Xun Blossoms and classic And Then There Were None from Agatha Christie.
Adapted from writer Wang Yuewen's namesake novel, Premier of Qing Dynasty tells the story of premier Chen Tingjing from the Qing Dynasty (1644-1911). The drama aims to reveal the common features of the man's lifetime legend and the present social reality.
"The upright premier's perseverance and strong faith still mean something to us today," director of the play Wang Xiaoying said.
Compared to the historic drama, The Salty Taste of Cappuccino focuses on the modern city life. The play uses experiences of three middle-aged people to put spotlight on confusion and helplessness people face.
Another drama Lu Xun Blossoms, which has toured in more than 40 countries, was originally created by the Shanghai Dramatic Arts Center and Canada's Theatre Smith Gilmore in 2007. In the drama, actors play characters of human beings and animals from five works of Chinese writer Lu Xun. The actors perform without any stage setting, and use body and oral languages with the help of light, soundtrack and limited props.