The magic of being green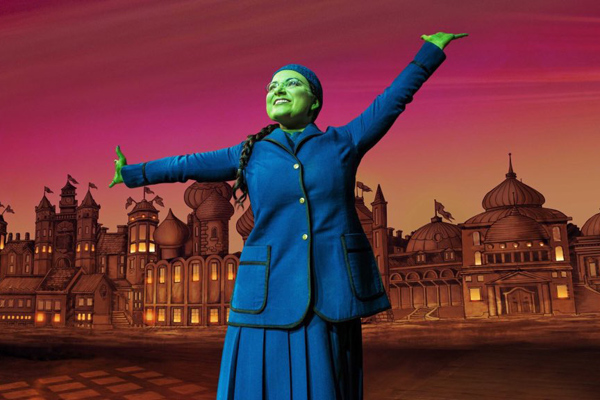 Jacqueline Hughes plays Elphaba in Wicked. [Photo provided to chinadaily.com.cn]
From swing to lead
She's joined Wicked six years ago.
"To be honest, I am very lucky. I had auditioned for several years before I got cast and was offered the role of 'swing' at the beginning of 2011 when I joined the West End theatre," Hughes recalls.
"The word swing refers to an understudy in the musical term. As a swing, you have to learn everything from singing, choreography to characters understanding and performers' personality. It is a tough job, but I have gained something from it," Hughes says, "When I was a swing, I had to live in the role and always have to be ready when others are sick or not ready. Also, I have to see the show from different perspectives and play many different roles which really helps to shape my own Elphaba in the future."
In 2014, Hughes became the standby for Elphaba during Wicked's United Kingdom and Ireland tour, one step closer to her final goal of playing Elphaba.
As a standby performer, the young Scottish woman cherished every moment spent on the stage, while waiting for her big break.
When she finally got the life-changing phone call from the theatre company offering her the lead role in this year's international tour, she says she bursts out crying.
"Actually, I do not remember the details of that day, I just knew my dream finally came true. Also, when I invite my family members to witness my first performance as the feamle lead, I just feel so 'wicked'," Hughes recalls.