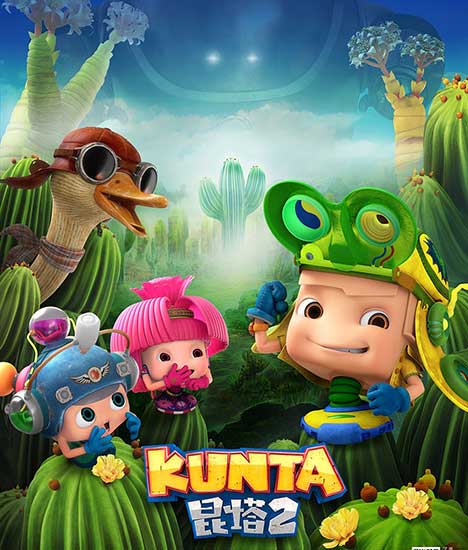 Upcoming titles-Kunta: The Floating Planet (top) and Lighting Dindin.[Photo provided to China Daily]
While Chinese cinemas are achieving record sales, very few of the top scorers are animation titles.
In 2015, the country's box-office takings touched 44.1 billion yuan ($7 billion), up 48 percent year-on-year. But the nearly 60 domestic animation films contributed only 4.5 percent to that amount, with Monkey King: Hero Is Back, adapted from the Chinese literary classic Journey to the West, making the most money.
It has been 90 years since the first Chinese animation film was released. The black-and-white Uproar in the Studio is said to have been made by two brothers in Shanghai.
At the annual China International Cartoon and Animation Festival, which is running through May 2 in Hangzhou, capital of East China's Zhejiang province, filmmakers discussed ways to lift the struggling genre. Event organizers also said that some 60 animation films will be out by the end of the year.
From January to March, animation films earned 3 billion yuan in box-office revenues, according to festival official Zhu Yuqing. Based on this, he says the outlook is positive.
Huang Qunfei, executive vice-president of Huaxia Film Distribution Co, one of two companies in China that are authorized to distribute foreign films, says: "More major studios and internet behemoths such as Enlight Media, Huayi Brothers, Tencent and Alibaba have tapped into the animation industry. It gives more financial support to the business."
Many upcoming animation films have detailed sets and storylines, trade analysts say.
Most of China's major film studios are seeking cooperation with foreign partners, and the results have been encouraging so far.