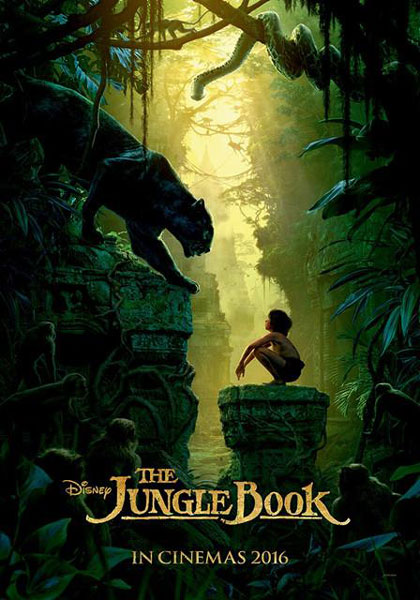 Poster of The Jungle Book. [File photo]
Disney's "The Jungle Book" has continued to lead the box office in its second week after release.
The 3D live-action animated film directed by Jon Favreau made 323 million yuan, near 50 million USD in sales in the week ending April 24. It debuted on April 15.
Yesterday Once More, a domestic campus romance, opened in a promising second place, taking over 99 million yuan after release on April 22.
Universal's film Huntsman: Winter's War finished in third place.
Action-thriller London Has Fallen came in fourth.
Rounding out the top five was My New Sassy Girl, a co-production between China and Republic of Korea, which has grossed near 22 million yuan.