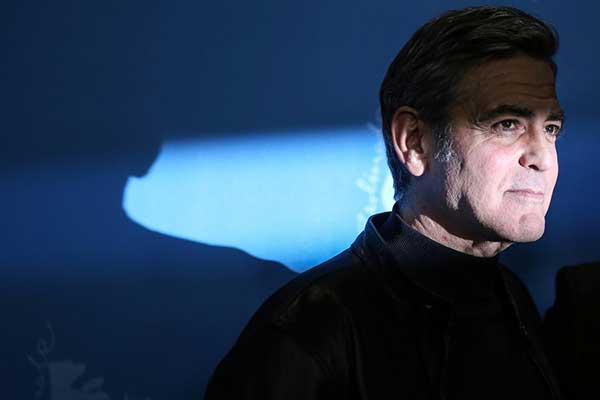 US actor George Clooney poses during a photocall to promote the movie 'Hail, Caesar!' at the 66th Berlinale International Film Festival in Berlin, Germany, Feb 11, 2016.[Photo/Xinhua]
The 66th Berlin International Film Festival, also called the Berlinale, kicked off here on Thursday night with the star-studded US comedy film "Hail, Caesar!"
Directed by the Coen brothers, "Hail, Caesar!" had its international premiere with an array of stars in the ensemble of the new film.
Josh Brolin plays a go-to man for all kinds of problems during the run-of-the-mill madness of daily life at one of the big studios of Hollywood in the early 50s, while George Clooney plays the star of a monumental epic named "Hail, Caesar!" who got kidnapped.
Berlinale festival director Dieter Kosslick and jury president Meryl Streep as well as countless movie stars also attended the opening gala on Thursday.