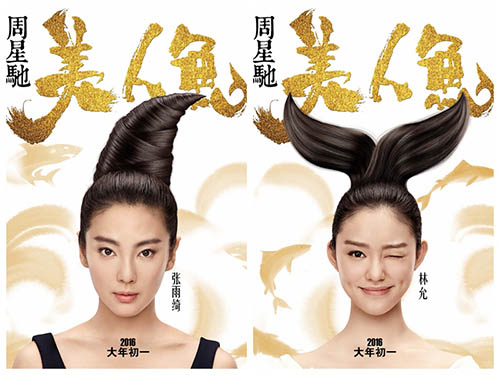 Director Stephen Chow's "The Mermaid" hit the big screen on Feb. 8, 2016. [Photo/Xinhua]
China's box office set a record high for a single day on Feb 8, the traditional Lunar new year's day, according to the film administration.
Box office sales reached 660 million yuan (100.5 million U.S. dollars) on the day, breaking the record on July 18, 2015 when the box office reached 425 million yuan, the State Administration of Press, Publication, Radio, Film and Television said.
China's Spring Festival this year fell on Monday, the first day of the Lunar Year of the Monkey. Chinese people are enjoying a week-long holiday beginning on Sunday.
Director Stephen Chow's "The Mermaid," topped the box office on its Monday premiere with 270 million yuan, setting a new record for China's homemade movies on one day.
"From Vegas to Macao 3" and "The Monkey King 2," also debuted on Monday and both of their box offices surpassed 100 million yuan.
The box office in China reached 44.1 billion yuan last year, a 48.7 percent rise year-on-year.