June 7 is a big day for people in China aiming to undertake higher education as the National College Entrance Exam, or gaokao, falls that day. The exam has long been controversial for imposing uniformity in picking talents. Do students in other countries have to suffer similar pressures to win university places? Let's have a look.
1. Each year, millions of Chinese sit the exam which is held normally on June 7-8.
It is taken by students in their final year of senior high school without age restriction. Last year 9.12 million students took the exam. Although university admission is rising, with more than 90 percent in some provinces, to enter a good university one still needs go through fierce competition.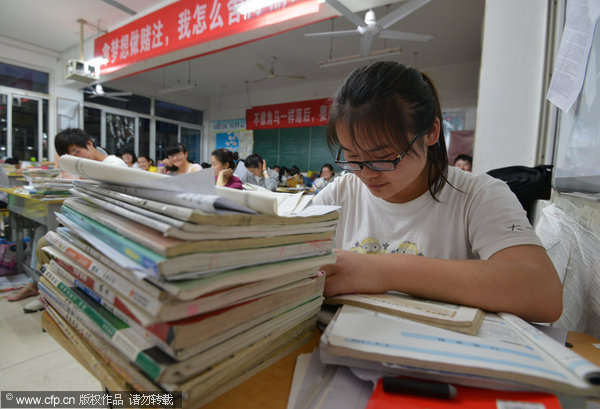 [Photo/CFP]