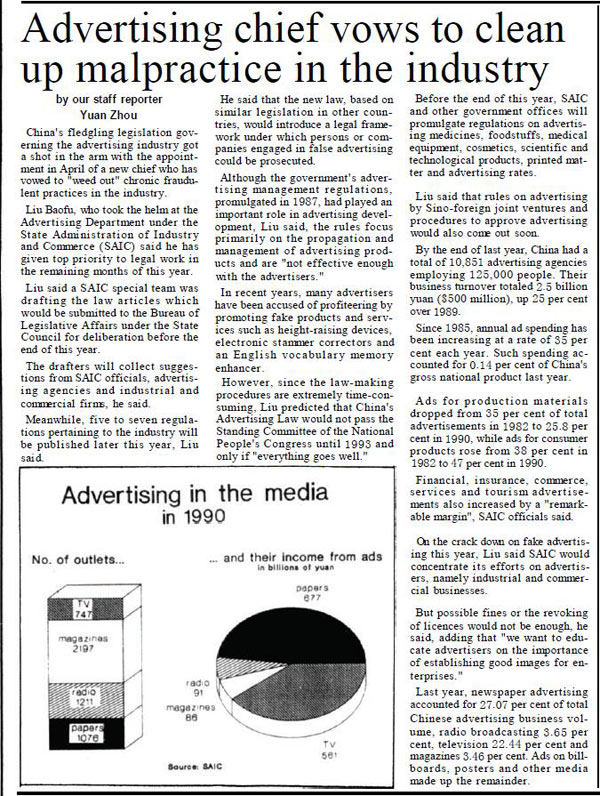 Item from Aug 4, 1991, in China Daily: China's fledgling legislation governing the advertising industry got a shot in the arm with the appointment in April of Liu Baogu, who has vowed to weed out chronic fraudulent practices in the industry...
In recent years, many advertisers have been accused of profiteering by promoting fake products and services such as height-raising devices and electronic stammer correctors.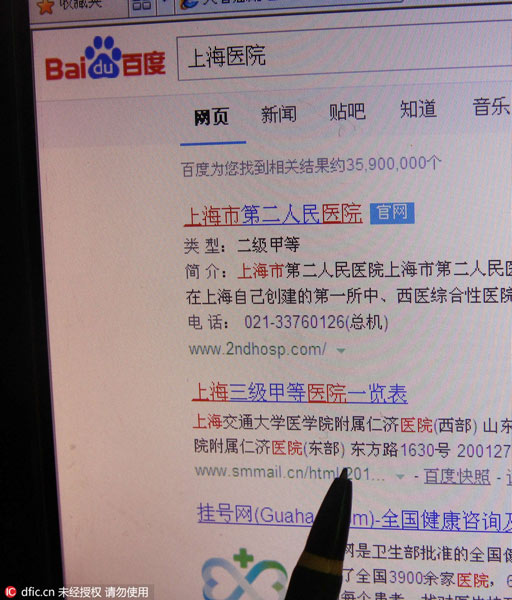 The website of a hospital is seen on search engine Baidu.com, May 10, 2016. [Photo/IC] 
The internet has dramatically changed the advertising industry. Online ads can target potential clients and measure responses instantly.
But a young man's death recently showed more regulations are needed.
The 21-year-old student died of cancer in April after receiving immunotherapy at a hospital in Beijing. He learned of the treatment and the hospital by researching the disease on the search engine Baidu. The hospital was listed second from the top on the first page of results.
His death angered the public, who demanded regulatory supervision over such online advertising.
Last month, the State Administration for Industry and Commerce released a new regulation, which for the first time makes clear that all pay-for-performance searches are advertising. The law will take effect on Sept 1.
Paid listing is an internet advertising model used to direct traffic to websites. Under the system, an advertiser pays a search engine for each time an ad is clicked.