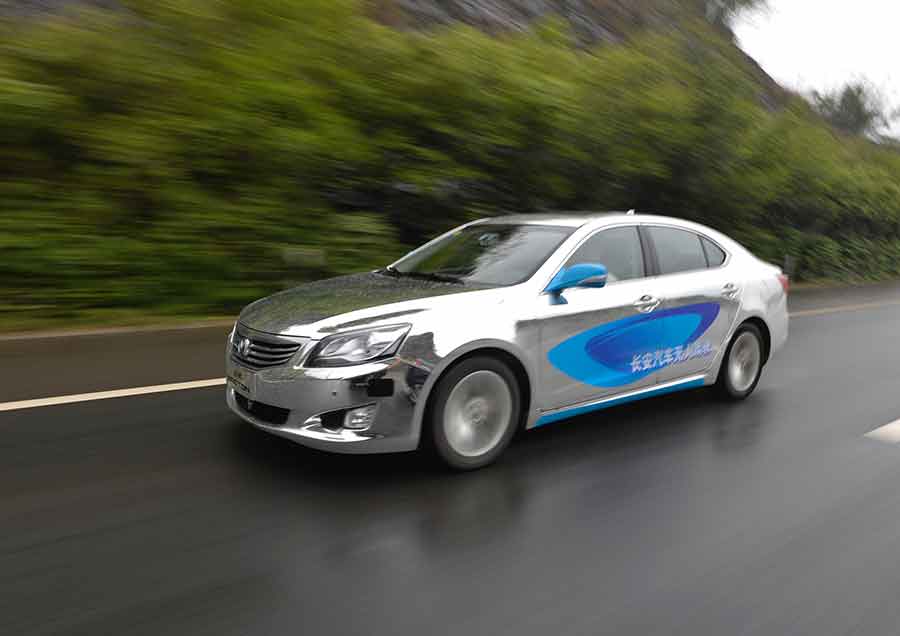 The self-driving car cruises on the road. [Photo courtesy of Chongqing Daily]
As the only Chinese member of the Mobility Transformation Center based in the US, Changan Automobile has sent two high-speed driverless cars to the long-distance highway test, and a low-speed one aiming at more complicated urban and rural roads.
Passing Ankang and Xi'an, northwest China's Shaanxi province, Zhengzhou, north China's Henan province, and Shijiazhuang, north China's Hebei province, the two high-speed testers will arrive at a manufacturing base in the southwest of Beijing on April 16 and then show up in Auto China later this month.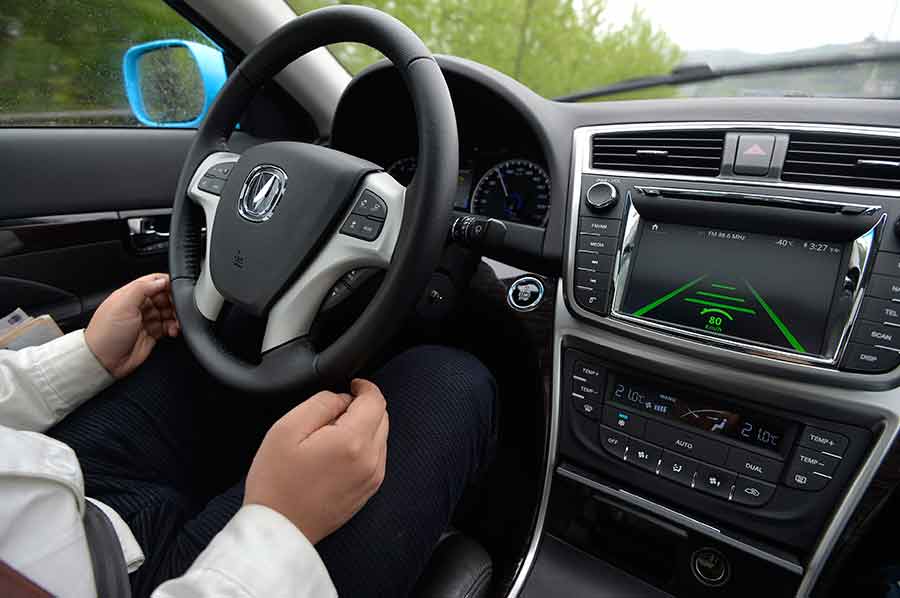 The interior of the modified Raeton. [Photo courtesy of Chongqing Daily]
The cars will run at speeds of 80 to 120 kilometers per hour on the highways, faster than Google self-driving cars, but will be able to reach the highest speed of 150 kilometers per hour clocked in previous tests.
As the driving environment on highways is not as complicated as on urban roads, the test lays particular emphasis on the cars' lane keeping, adaptive cruise control, and automatic line changing.
The two testers match the third level of unmanned driving according to a classification by the National Highway Traffic Safety Administration, which means they can drive automatically for a long time without a driver in certain driving environments, only one level lower than a real sense of driverless.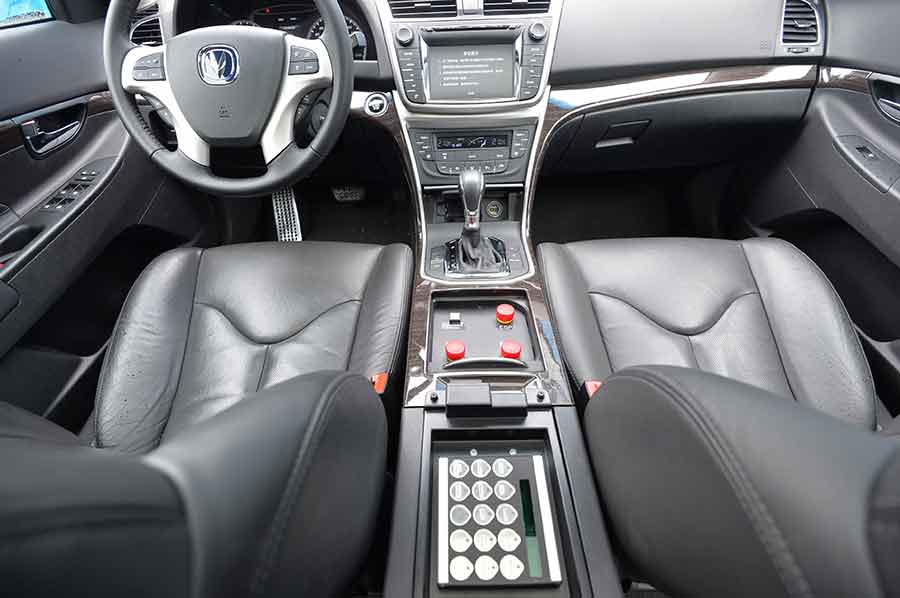 The interior of the modified Raeton. [Photo courtesy of Chongqing Daily]
With the technical guarantees, dangers still remain for the long-distance highway test, as the driving environment is uncertain.
A main possible problem is sudden cutting-in-lines, which the vehicle sensor may not have enough time to acknowledge.
In addition, the sensors need a certain period of time to recognize small things that are moving fast, for example, a cat or dog straying on the highway or falling stones.