Editor's note: China Daily will cover the event on its multi-media platforms together with Chongqing Daily, which will contribute Chinese-language content.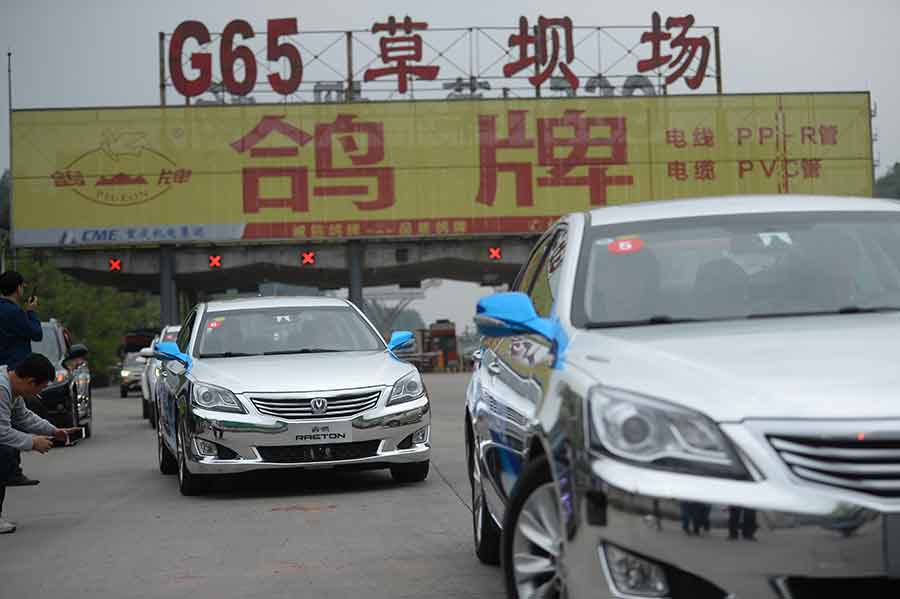 Two self-driving test cars, produce by Changan Automobile Group, are on their way to Beijing, on April 12, 2016. The modified Changan Raeton, which will become the country's first long-distance unmanned vehicle, started the journey on Tuesday from Southwest China's Chongqing. The vehicles will pass through Xi'an, Zhengzhou, and arrive in Beijing on April 17, covering a distance of nearly 2,000 kilometers. [Photo courtesy of Chongqing Daily]
Two self-driving cars have set out for a long-distance highway test from Southwest China's Chongqing on April 12, marking the first long-distance road test of self-driving cars in China.
Designed by Changan Automobile, the two cars are crossing five provinces and municipalities in the next five days, accomplishing a 1,900-kilometer driverless ride along the highway to Beijing.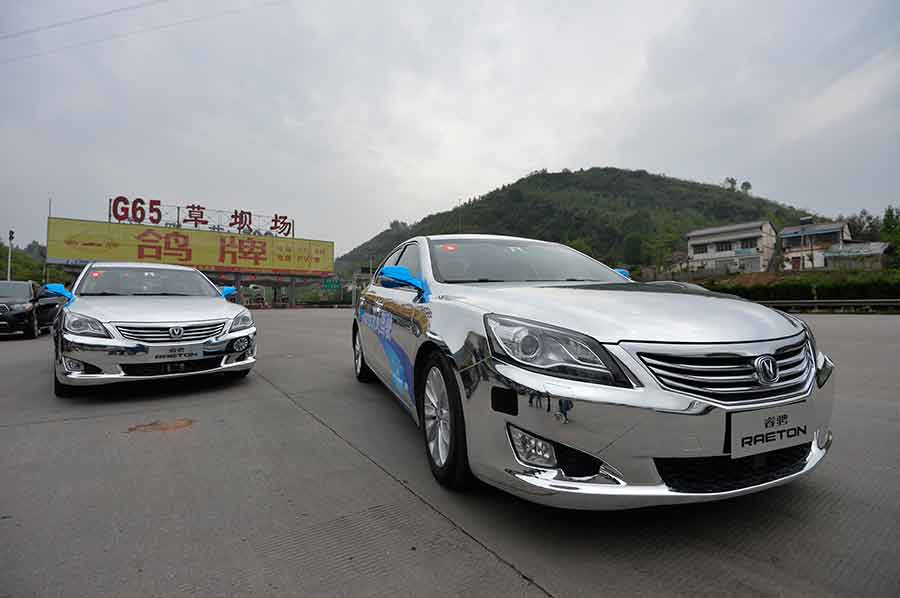 Two driverless cars depart Chongqing on April 12, 2016. [Photo courtesy of Chongqing Daily]
The distance is longer than any previous self-driving cars' road tests except for a coast-to-coast one by Audiwith a distance of more than 5,000 kilometers in the US last year.
"Changan is planning to start producing self-driving cars by the end of 2018, when people can see all the tested techniques on mass-produced cars," said Tan Benhong, executive vice-president of the general research center of Changan Automobile.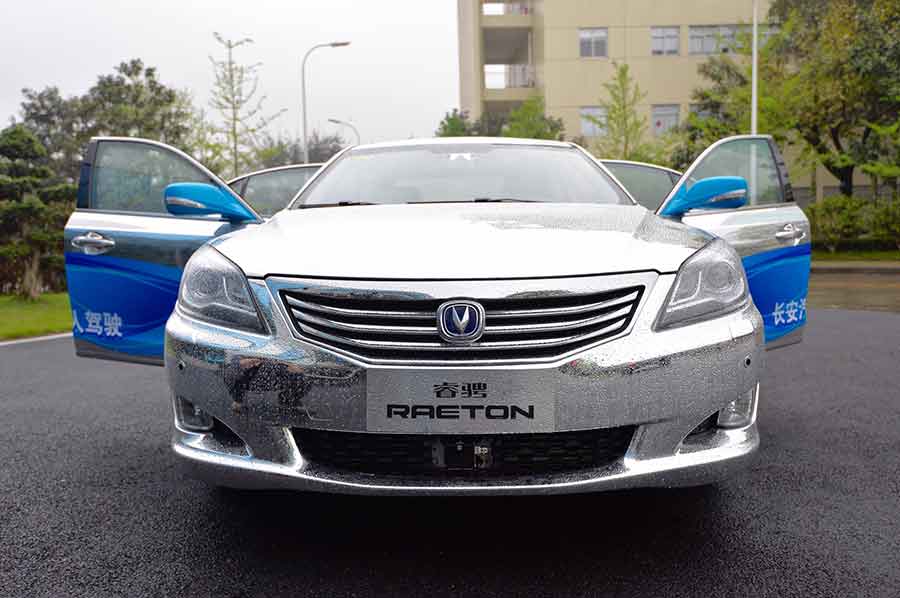 The silver self-driving car. [Photo courtesy of Chongqing Daily]
According to a research report released by the World Economic Forum in last November, 76 percent of Chinese surveyed said they were open to riding in a driverless car, significantly higher than the global average of 58 percent.
Automotive enterprises around the world have been researching and developing self-driving cars, which are equipped with vehicle sensors, cameras, and radars, and can drive autonomously and safely, but only a few have launched road tests, such as Google Auto, Audi, Toyota, and BMW.