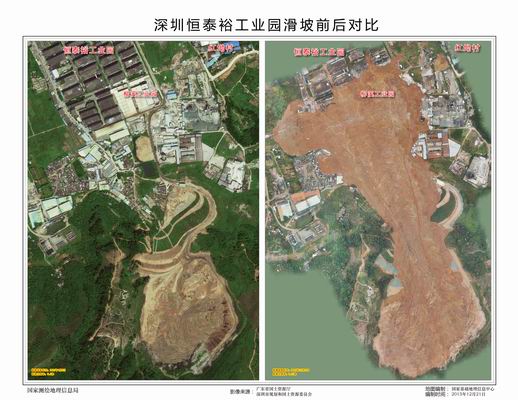 Three-dimensional images show the industrial park before and after the landslide. [Photo from NASG]
National Administration of Surveying, Mapping and Geoinformation (NASG) on Wednesday published three-dimensional images of the landslide that hit an industrial park in South China's Shenzhen city Sunday.
The landslide occurred at around 11: 40 on Sunday, after a huge pile of construction wastes from a hill collapsed, burying or damaging 33 building.
Search operations continued on Wednesday as more than 70 people remain missing.