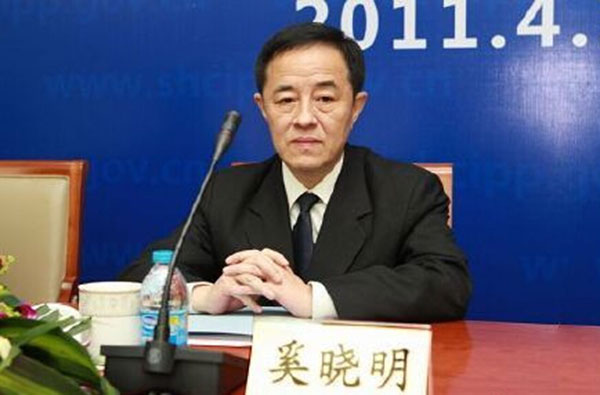 Undated file photo of Xi Xiaoming, former vice president of the Supreme People's Court. [Photo/Xinhua]
BEIJING - Xi Xiaoming, former vice president of the Supreme People's Court, has been expelled from the Communist Party of China (CPC) and removed from public office.
With the approval of the CPC Central Committee, the Central Commission for Discipline Inspection (CCDI) launched an investigation into Xi and found he had "seriously breached discipline rules," the CCDI said in a statement on Tuesday.
According to the statement, Xi breached "political discipline rules and the political code of conduct," defying the country's efforts to strengthen rule of law.
Xi also violated the Party's organizational discipline rules by being "disloyal and dishonest" to the Party and concealing "personal matters" that he was supposed to report.
The CCDI also accused Xi of seeking profits for family members who run businesses using resources endowed by his position, and of attending business receptions in violation of the CPC's frugality rules.
Moreover, Xi breached confidentiality rules by leaking classified trial information to unauthorized parties, and sought unwarranted profits for others in civil litigation after accepting bribes.
The CCDI statement said Xi is suspected of the crimes of accepting bribes and seeking profits for others by taking advantage of his public office.
Xi has been put under investigation by prosecutors, the Supreme People's Procuratorate (SPP) announced. He was ordered to refund the money he took as bribes.
The SPP said Xi has also been placed under "coercive measures," which might include summons by force, bail, residential surveillance, detention and arrest.