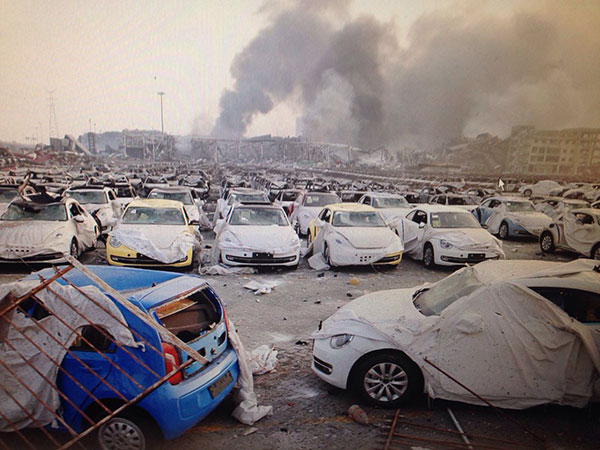 Smoke rises over damaged containers and cars after a huge explosion rocked the port city of Tianjin, August 13, 2015. [Photo/China Daily]
Thousands of vehicles in a logistics park were destroyed during huge explosions late on Wednesday in the northern Chinese port city of Tianjin.
Pictures provided by Beijing Youth Daily showed cars, including Renault S.As and Volkswagens among those damaged and burned during the deadly blasts that have triggered shockwaves felt kilometers away and injured scores of people.
The automobile logistics center, located near Tianjin port, the largest in Northern China, offers temporary parking after cars arrive at the port and wait for pickup.