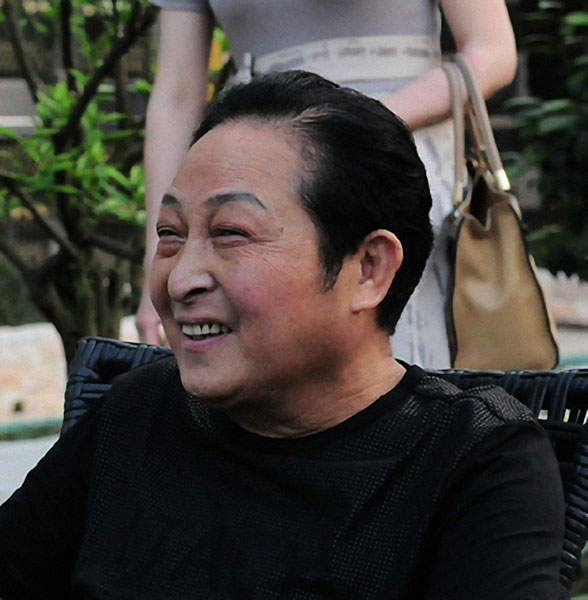 Wang Lin. CHINA DAILY
Police in east China's Jiangxi Province have launched an investigation into self-proclaimed qigong master Wang Lin over alleged kidnapping and murder.
The victim, a company president surnamed Zou, was kidnapped on July 9 and killed. Police detained two suspects on Tuesday night and another two, including Wang, on Thursday.
Wang, who claims to be a master of qigong, a traditional martial art combined with meditation, came to public attention in 2013 when images of his supposed "supernatural powers" were posted on the Internet. These "powers" include conjuring snakes from thin air and posing for pictures with celebrities.
The public have questioned Wang's authenticity, with some media accusing him of amassing a large fortune through claims of curing the sick.
Zou was introduced to Wang in 2002. In a TV interview in 2013, Zou said he had paid 5 million yuan (about $804,000) in 2009 to become a disciple of Wang, who extorted nearly 30 million yuan from him thereafter.
Wang has been previously investigated for possession of a gun, unlicensed medical practice, bribery and fraud. Local police and health authorities launched an investigation in 2013 but failed to make any headway due to lack of evidence.
Wang had close relation-ships with many famous and powerful people, including actor Jackie Chan, Alibaba Group founder Jack Ma and several high-level officials. Photos of Wang posing with Chan and Ma spread widely on the Internet.