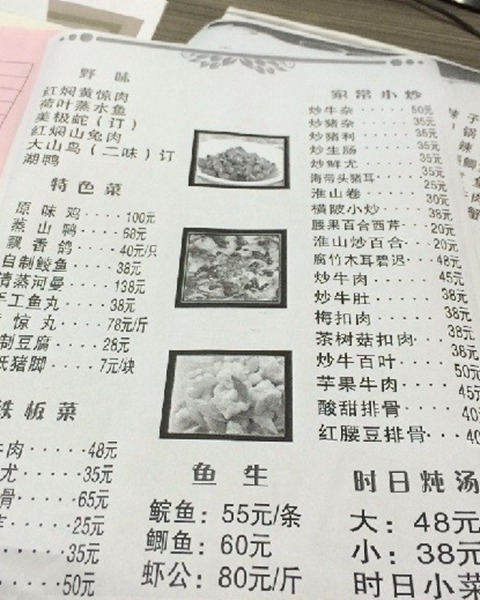 A menu of Chinese dishes that showed up on Stopera's photo stream. [Photo/Weibo]
Stopera published his lost iPhone story on Buzzfeed.com. It was picked up by Chinese netizens and the story took off. Within one day of his story appearing in China, netizens were able to find "Bro Orange".
Chinese Netizens were able to find a single man in a country of 1.3 billion people based off the details of a few photos.