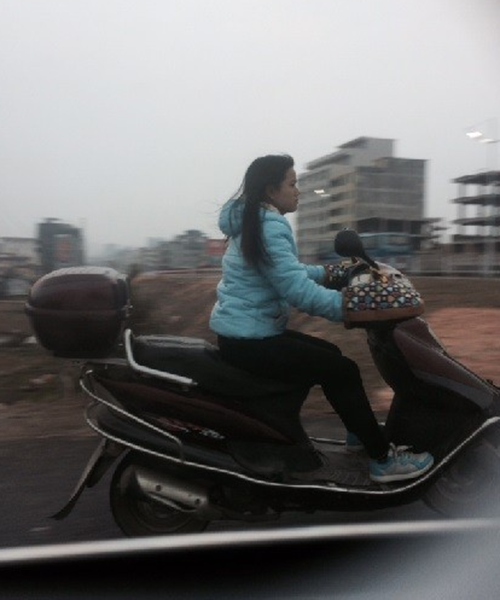 A woman riding a scooter was among many of the images that showed up on Stopera's photo stream. [Photo/Weibo]
Looking at photos from the stream, Stopera watched the life of this seemingly random Chinese man. Everything from what this man likes to eat, where he hangs around and who he meets. Stopera dubbed the man "Bro Orange".
Turns out Stopera's iPhone was transported to China and the photos of the new owner were sent to his iCloud account. Stopera immediately cut off the iCloud connection and made his lost phone dysfunctional with the help of the Apple store employees.