Executives' insight on future of the web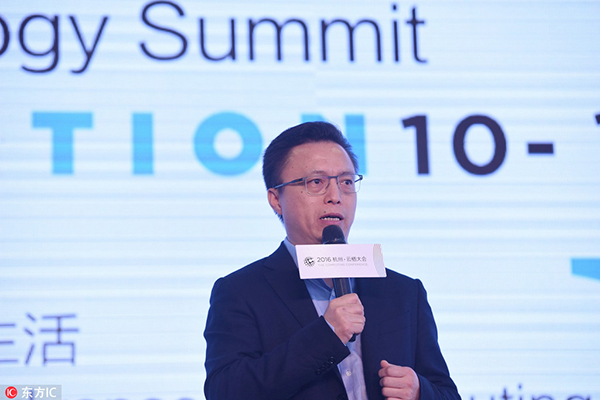 Eric Jing, CEO of Ant Financial Services Group. [Photo/IC]
A1 New technologies are driving the innovation of all industries in China. And innovation in turn drives the growth of China's economy amid its transition from being investment-reliant to consumption-driven.
A2 China owns the world-leading mobile payment technology. This reflects how much we've grown with self-dependent innovation. Besides the development of technology, the various application scenarios are another advantage we have to become an "internet power". America is still leading scientific innovation trends, building technological barriers that are difficult for Chinese companies to break down. So the companies must gain an international perspective and work harder, and the government and society also need to help create a more tolerant and friendly environment for companies to innovate in.
A3 The next "whirlwind" will emerge in the application field of technologies, instead of the technologies themselves. As more constantly being applied, the innovative technologies will deeply integrate with other industries, finance included, generating opportunities for both internet companies and traditional industries to grow.
A4 The "investment woes" are actually a result of the "law of the jungle" in the market area. Some startups divert too much energy making up good stories to the investors rather than properly managing risks. They will be abandoned by the market eventually. Instead, the "fittest ones" that can survive are companies with a clear value proposition-they are client-oriented, and can keep a continuous growth path.
A5 I personally favor the possibilities that artificial intelligence can bring to our world. We have widely adopted technology in our businesses like security control, credit risk management, insurance pricing and customer service.