Executives' insight on future of the web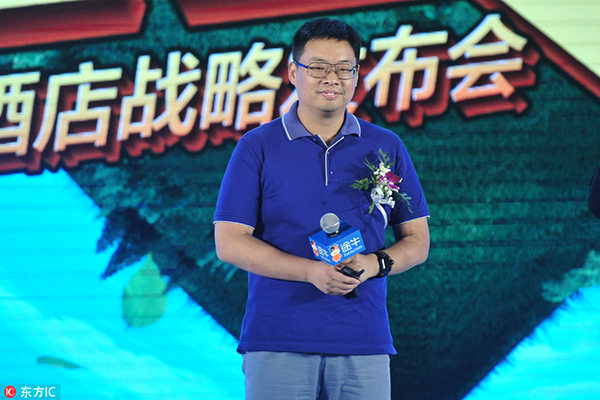 Yan Haifeng, president of Tuniu. [Photo/IC]
A1 The internet has become the "new engine" to drive China's economic reform, as it encouraged innovations in technology, services and enterprises, generating far-reaching impact on the transition and upgrade of Chinese economy and society.
A2 China now has the biggest netizen population in the world, with the network infrastructure, internet companies, internet culture and cyber law-enforcement booming. However, some challenges still exist. First, we have to make an extra effort in law-enforcement in cyber space and perfect the management system. Then we will attract more talents and own the core technology and essential resources. Still, we must enhance international cooperation, benefiting the whole world with joint power.
A3 The next big challenges for internet companies will be in the service sector, expansion of the global market, and building a service ecosystem on a global scale.
A4 The internet industry is facing an unprecedented opportunity thanks to the Chinese government's "Internet Plus" strategy. Facing the cooling down trend of investment, internet startups should concentrate more on innovation both in business model and technology to maintain sustainable development. They should put great value on users' needs and interests and build a good industry image to attract investment again.
A5 The growth of the mobile internet. Let's take Tuniu as an example. Its second-quarter results show Tuniu's app has been downloaded over 700 million times, 120 million more times than the first quarter. Registered users can use the app via tablet and smartphone to choose group tours, DIY travel, cruises, as well as book flights, train tickets, hotels, obtain visas and so on.