Executives' insight on future of the web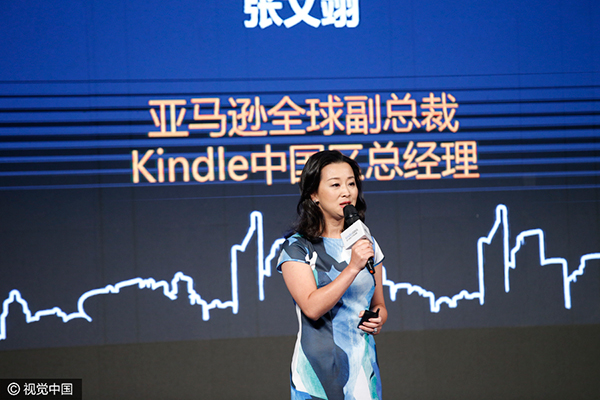 Elaine Chang, vice-president of Amazon and president of Amazon China. [Photo/VCG]
A1 The beauty of the internet is that it connects the whole world, creating a global platform, allowing us to drive innovation not only for China, but also globally.
A2 China has the world's largest base of internet users, and is already an internet leader in many ways. China is also able to take advantage of having a minimal technology legacy and leap frog into new technologies, mobile payments, on demand transportation, and social networks. With customers who are willing to adapt to innovation quickly, the challenge will be to strike the right balance between time to market and high quality. The strong competitive environment also poses another challenge for new companies and technologies to grow fast sustainably.
A3 The internet is so ubiquitous and there are increasing ways to better target and serve customers all the time. For Retail, Amazon believes that customers will always care about three things: Selection, Pricing, Convenience, and we design our customer experience to optimize this specifically.
A4 Globally, the internet industry is still growing, and the bar for investment may be higher, however, if you can serve customers well the opportunity is still there. For Amazon China, I believe e-commerce will continue to be a dynamic industry growing rapidly in 2017, especially in cross-border e-commerce. Chinese customers have shown tremendous enthusiasm toward cross-border online shopping.
A5 Drones and artificial intelligence have experienced fast developments in the past year and could very possibly become the next revolutionary wave for the e-commerce industry. Voice as a computing interface is also a key trend.