Executives' insight on future of the web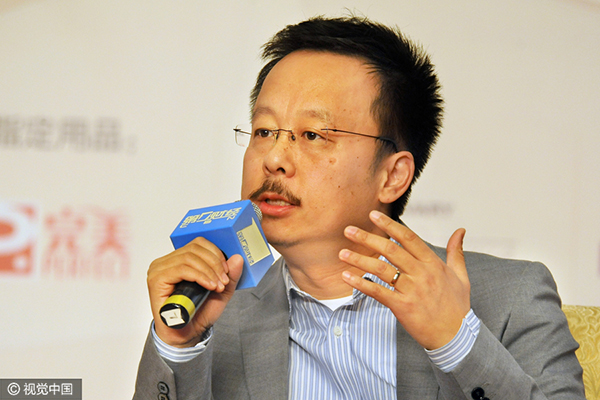 Derek Shen, global vice-president and China president of LinkedIn. [Photo/VCG]
A1 China is currently undergoing a shift in perception, from "made in China" to "created in China", from "population boon" to "talent boon". Whereas before, the emphasis was on productivity, the emphasis now is on innovation and entrepreneurship.
A2 A pertinent analogy is that the internet landscape is comprised of two poles, China and the United States. Both the US and China have huge local markets, abundant venture capital resources, large technology talent pools and great entrepreneurial cultures. China is quite adept at business model innovation while US companies strive to pursue pushing the boundaries of technology.
A3 I believe that AI will become the next transformative trend. That is, artificial intelligence will become one of the high-tech that will lead us into the next decade or beyond.
A4 But before "capital winters" there will be a "capital summer", which means that there will be a time where there is too much capital in the market. This also means that there were a lot of great seeds planted, seeds of innovation and entrepreneurship. From an entrepreneurial standpoint, this "capital winter" can be a good thing, because before we can reap what has been sown, the fittest must have survived the winter. Those that survive will have a solid model, a strong team, and the financial capability to support its model. The "temperature" of the internet in 2017 will, in fact, follow a natural course. Spring will inevitably follow winter.
A5 We've seen in the past year, there has been a rising new concept, which is artificial intelligence. We predict that AI will lead the future of our technological developments, and the era of artificial intelligence will extend for a very long period of time. In the future, every aspect of our daily lives can be influenced or affected by artificial intelligence and the transformation it will bring to our lives.