Executives' insight on future of the web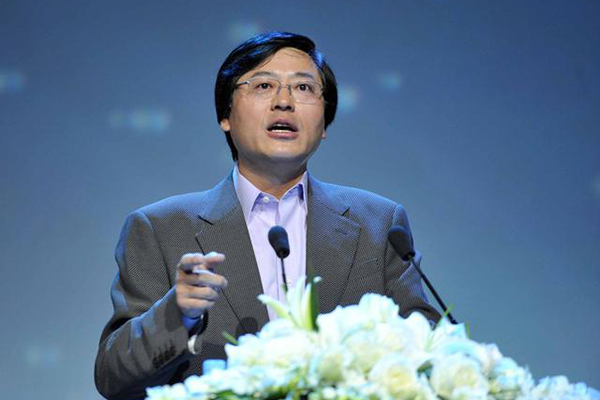 Yang Yuanqing, chairman and CEO of Lenovo Group Ltd. [Photo/VCG]
A1 In the future, the internet industry and traditional sectors will be more deeply intertwined. New businesses will emerge and help expedite innovation and progress in technology and overall economic growth. Chinese enterprises should seize this great opportunity to restructure business.
A2 Only when we equip ourselves with innovative technologies, products and business models, can we say we are helping China become a leading internet power. Strong government support is one of China's edges. Besides, we have the world's largest internet population and a thriving internet industry.
A3 Artificial intelligence will be the next big thing. Because of AI, the mobile internet is about to take a further leap to become the smart internet. Consumer electronic products will also become smarter because big data will empower them with self-learning ability. Driven by the joint force of AI and the internet, hard-ware manufacturers and solution providers will become increasingly intertwined and evolve into service providers that thrive on the business model of Devices plus Cloud plus Service.
A4 Opportunities still abound in China. It is still a gold mine and we can always create new market demand and new opportunities, even by reorganizing the existing resources. It is true that as investments cool down, companies are facing challenges, but we should speed up efforts to train our wings. Full-fledged enterprises can survive unforgiving environment and they know how to predict the market trend and adjust their businesses accordingly.
A5 We have seen major breakthroughs in Artificial Intelligence. It is getting out of laboratories and the professional community. It is becoming a topic for everyone. The historic victory by AlphaGo over the human world champion of the ancient strategy game Go showcased the huge potential of AI. Major firms are all scrambling to establish a beachhead in the industry. AI will revolutionize the internet sector.