Executives' insight on future of the web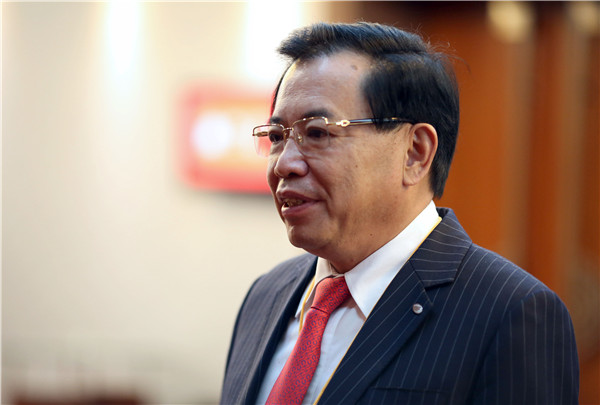 Li Dongsheng, chairman and CEO of TCL Corp. [Photo/VCG]
A1 The development and innovation of the internet plays a crucial role in the transformation of China's economy and they are the driving force for the transformation and upgrading of modern enterprises. Under such a background, higher standards are set for China's enterprises. They should progressively upgrade products that are "Made in China".
A2 A world-leading internet power should be based on the support of national policies, and speed up the self-innovation of network information technology. China has a strong internet infrastructure and wide application of Internet, and a huge number of netizens. Meanwhile, related policies released by the government also foster the building of a leading internet power. However, we still need to do more in innovation in technology, business models and cybersecurity.
A3 The global economy has entered a new phase from depending on efficiency, speed and cost to technological innovation and upgrading of management concepts and business models. The building of an ecological internet system which integrates intelligent application and service into the real life should be the trend of the future.
A4 Against the background of rapid changes in global industry and markets, TCL has attached great importance to the building of core capacities, especially the enhancement of product technological innovation and global brand competitiveness. TCL has also been investing greatly in technological R&D and expanding the international market.
A5 The convenience, technology and reciprocity of the internet will complement the advantages of manufacturing industry and the Internet. And the development of the internet provides new business opportunities to manufacturers.