Scholars and think tanks researchers said they are highly optimistic about the future relationship between China and Africa on the eve of President Xi Jinping's arrival in South Africa to co-host the sixth summit of China-Africa cooperation with his counterpart, President Jacob Zuma of South Africa.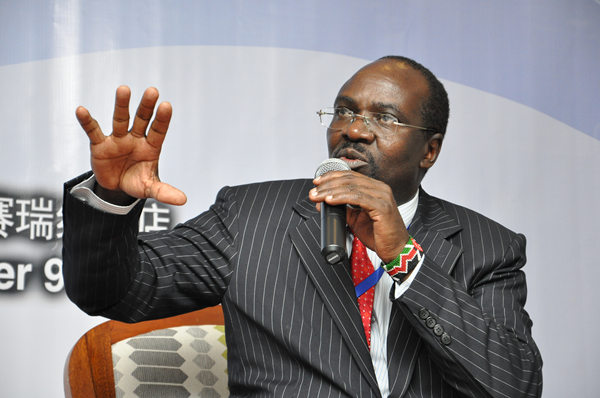 Peter Kagwanja, chief executive of the African Policy Institute
The scholars said they believe that the two countries will easily deepen mutual cooperation backed by existing relations that has seen China become Africa's leading trade partner. Trade between the two has more than quadrupled from $10 million in 2000 to $222 billion in 2014.
They made their comments on Tuesday at the Chinese-Africa Relations Roundtable forum that also heard from Zhang Ming, vice-minister of China's Foreign Ministry, and Nomaindiye Mfeketo, deputy minister of South Africa's International Relations and Cooperation Department.
"I believe Africa's economic growth of 5 percent annually is closely linked to the involvement of China," said Peter Kangwanja, chief executive director of the African Policy Institute, an international relations think tank based in Nairobi, Kenya.
He said China's engagement in Africa has expanded its infrastructure and opened access to markets for small-scale producers. "I believe this is a solid foundation from where the two partners can forge further cooperation that would sustain economic growth of both countries," said Kangwanja.
In addition, he said that the FOCAC has empowered African governments and morphed them from aid dependency to negotiate as equal trading partners. "This has given a new impetus to Africa renaissance and Agenda 2063 that most African governments have aligned their strategies on," said Kangwanja.
He, however, noted that future cooperation would ride on the development of Africa's manufacturing sector through technology and the transferring of skills, thereby meeting expectations of African people.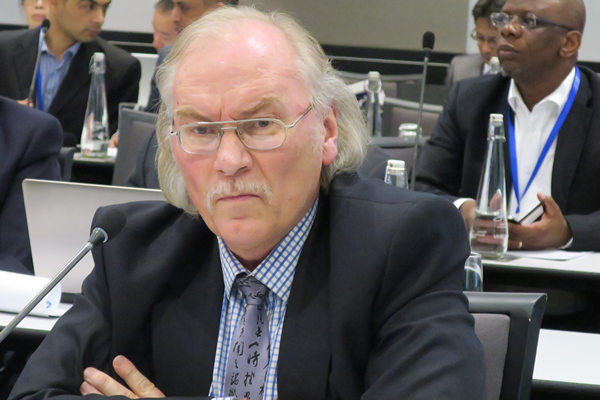 Garth Shelton, associate professor, University of Witwatersrand, South Africa
China has initiated that development, as some Chinese companies are planning to relocate operations to Africa.
Garth Shelton, associate professor at the University of Witwatersrand in South Africa, said the FOCAC will prove successful if it combines China and Africa dreams. China's dream entails achieving high economic growth of 7 percent annually to increase the wealth of the middle class. Africa's dream is to fight poverty by increasing employment opportunities, especially for its youth.
"Intertwining these two agendas will bolster the success of individual member goals. I believe China can achieve high economic growth while at the same time supporting sustainable development in Africa," he said.
Shelton said he believes that this is achievable, noting that Africa has previously ridden on China's first wave of growth during the commodity and oil boom. "I believe the second wave is in China's growth of its domestic market. This means new opportunities for African producers who will target China's rising middle class," he said.