Some 150 world leaders from US President Barack Obama to Prime Minister Enele Sosene Sopoaga of Tuvalu gathered in Paris on Monday to open a summit meant to secure the world's most ambitious pact on climate change.
Below are select comments and quotes from the speakers: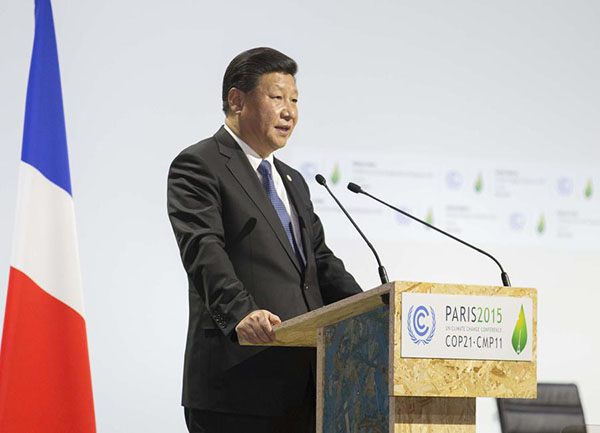 President Xi Jinping delivers a speech for the opening day of the World Climate Change Conference 2015 (COP21) at Le Bourget, near Paris, France, November 30, 2015.[Photo/Xinhua]
CHINESE PRESIDENT XI JINPING:
The Paris climate change conference should reject the narrow-minded mentality of zero-sum game, Xi Jinping said, urging all countries, developed countries in particular, to assume more shared responsibilities for win-win outcomes.