Ex-pro football running back Billy Sims, who won the Heisman Trophy at Oklahoma in 1978 and played five Pro Bowl seasons with the Detroit Lions, knows how to make plays.
As a businessman three years ago, he met Siva Yam, president of the US/China Chamber of Commerce and struck up a friendship. After attending a dozen chamber trade shows (Sims at the time was interested in selling distressed bank properties to wealthy Chinese), Sims became sports ambassador to the chamber and altered his goal.
"It took a lot of convincing, but Siva finally got us to focus our attention on the manufacturing and exporting of food to China," Sims said.
The fact that Chinese President Xi Jinping had recently announced that over the next 10 years, China expected to import $10 trillion annually in commodities, services and food helped focus his attention.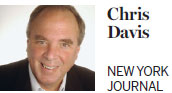 During President Obama's re-election campaign, Sims met White House adviser Valerie Jarrett at a fundraiser in Detroit and told her about their idea - to manufacture and export food to China. Jarrett liked the idea and offered to help.
"She arranged a six-month grueling due diligence journey," Sims said. They met with the trade representative senior staff, undersecretary of the USDA for China, director of Select/USA, deputy assistant secretary of state for East Asia.
They got congressmen to write to China's minister of agriculture, who appointed a staffer from the embassy in Washington to work with them. The State Department set up meetings with staffers at the American embassy in Beijing.
"We were talking to every agency in Washington that deals with China every day," he told China Daily. "We were well educated on China. We found out that Chinese businessmen are having a hard time trying to establish joint venture partnerships with US food manufacturers."
Time to go deep. "So we decided to think long term and create 'the shopping mall of food export to China'," he said.
In other words, "a brilliant supply chain to China", Sims calls it.
He decided to combine the effort with helping the city of Flint, Michigan, and "reinvent Flint into the Food Manufacturing Capital of the world", he said.
The Billy Sims/China Food Group was formed. The plan is to build food hubs, each consisting of up to four separate processing plants churning out products for exclusive export to China. Dairy, butter, cheese, eggs, soft drinks, salad oils, sauces, chips, nuts, canned veggies and fruit, yogurt, cereals, chocolate, juice, vitamins the list is long.
"Ideally we will form 3-way joint ventures," he explained in a press release. "The Chinese partner will own 50 percent of each Billy Sims China Food Group processing hub. A US food manufacturer will then be invited to produce products for export at the hub and will own 25 percent."
The Billy Sims China Food Group will own the remaining quarter.
The long range goal is to build more than 40 food processing plants over time, and China will own half.
The group's team is made up of experts from four nations - China, the US, Australia and New Zealand, and includes architects, plant engineers and construction managers and food safety specialists who will oversee every phase of construction and development.
"The Chinese partners will typically be our customers for the products we produce in Flint and ship directly to their retail locations in China," Sims said.
In addition, the team features investment bankers, scientists and international and Chinese law firms and marketing experts.
The Flint and Genesee Chamber of Commerce is hosting the first big gettogether Wednesday and Thursday in Flint. Hong Lei, China's consul general in Chicago, is scheduled to take part.
"We have created the Shopping Mall of Food Export to China," Sims wrote. "We are working close with the Chinese embassy, and we have a plan to make this happen, quickly."
Ready, set...
Contact the writer at chrisdavis@chinadailyusa.com.