MANILA - Former Philippine President Fidel Ramos told reporters on Saturday that he had accepted the offer of President Rodrigo Duterte to be special envoy to China, media reports said.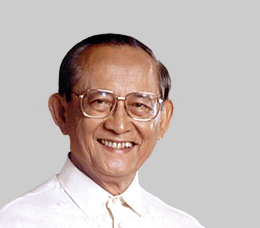 Fidel Ramos, the Philippine president from 1992 to 1998 who steered the country through an economic crisis
"I have been cleared by my doctors at the Makati Medical Center," the Inquirer website quoted Ramos as saying in Davao City after a two-hour meeting with Duterte at the Marco Polo Hotel in southern Philippines.
Ramos, who has been the president of the Philippines from 1992 to 1998, said he met Duterte to clarify what his specific role would be, the Inquirer report said.
Ramos has earlier admitted that he wears a pacemaker but insisted that he is up and about and ready to perform the job.
The ABS-CBN reported that Ramos will attend the National Security Council meeting on Monday after Duterte's State of the Nation address at the House of Representatives.
The Malacanang presidential palace has yet to officially announce details of the Ramos-Duterte meeting.
On July 14, Duterte bared his plan to send Ramos to Beijing to help kickstart bilateral talks over strained relations between the two countries.
Tensions between China and the Philippines heightened in recent years over territorial disputes in the South China Sea.
In 2013, the Philippine government under former President Benigno Aquino unilaterally initiated an arbitration case against China over the dispute to a court of arbitration in The Hague.
The court issued its ruling on the dispute on July 12, which China has rejected as illegal.