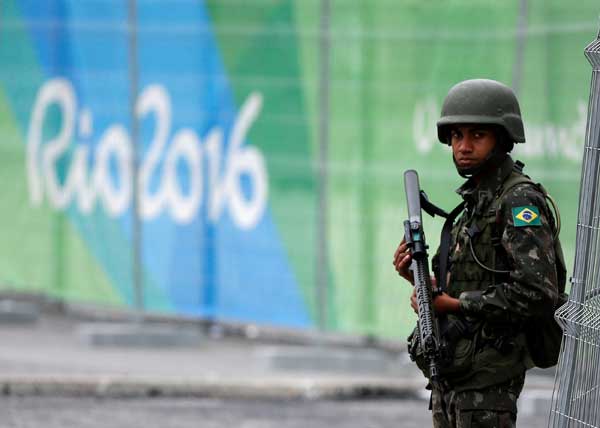 A soldier of the Brazilian Armed Forces stands guard outside the 2016 Rio Olympics Park in Rio de Janeiro, Brazil, July 21, 2016. [Photo/Agencies]
"Today was the first operation against a supposed terrorist cell in Brazil," Moraes said. "Brazil was not part of the coalition against IS, but because of the upcoming Olympics and because it will receive many foreigners, Brazil becomes part of the target."
Agents from more than 100 countries and regions are working in tandem with Brazil's federal police and armed forces during the Games period, according to the government.
Brazil is also reportedly planning a special security arrangement at the opening ceremony for French President Francois Hollande.
South America's largest country will deploy 88,000 soldiers and police during the Olympics, more than double the number at the London 2012 Games.