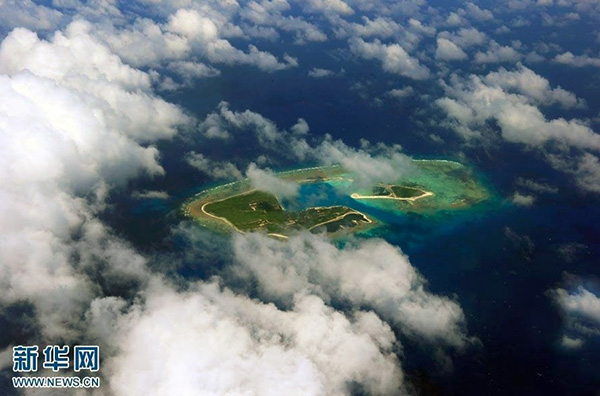 File photo of South China Sea. [Photo/Xinhua]
An unnamed official with the Ministry of National Defense told China Daily that the military's upcoming exercise in the South China Sea is "a regular one conducted by the Chinese navy in accordance with its annual plan".
The official was responding to reports that the People's Liberation Army will start military exercises in a designated area in the South China Sea from Tuesday to July 11.
According to a navigation alert issued by the Hainan Maritime Safety Administration on Sunday, the entry of ships will be prohibited, and the alert stated coordinates of the designated area for the exercises.
The exercise is ahead of a planned ruling by an arbitral tribunal in the Hague on July 12. The Associated Press observed that the exercise area covers China's Xisha Islands.
The Philippines sought unilateral arbitral proceedings under the United Nations Convention on the Law of the Sea in 2013.
Despite Beijing's unchanged objection to the arbitration, the tribunal was established and registered at the Permanent Court of Arbitration in the Hague. The PCA announced last month that the tribunal will issue its finding on July 12.