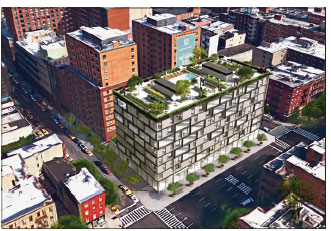 A strawberry fi eld in California, the state that produces threequarters of the US crop. California Strawberry Commission
It may have taken two Olympic quadrennials, but it looks like California strawberries will be shipping off to China this summer.
Officials from China's General Administration of Quality Supervision, Inspection and Quarantine last month announced the initiation of a draft protocol for the export of California fresh strawberries to China.
The agreement caps a process that began with the special market access China granted for the 2008 Olympics in Beijing, when participating athletes requested the juicy red fruit.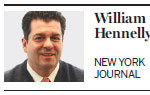 "We are honored that the Chinese have allowed California to be the first location in the world to ship strawberries to China," said Rick Tomlinson, president of the California Strawberry Commission.
Chinese officials still have to do their final inspection, "inspect the fields, shipping facilities", Christine B. Christian, the commission's senior vice-president, told China Daily.
"We are hopeful that shipments will start sometime late in the summer," she said. "We're initiating some market research" such as consumer preferences.
"We've been trying to gain access (to China's markets) since 2006," Christian said. "Typically, Asian markets have good pricing and value for our shippers. Certainly, there is a premium that is received for exports to Asia."
China leads the world in strawberry production, but its growing season usually ends in May, when California is reaching peak production.
"Essentially, Chinese strawberries are available in the winter through early spring," Christian said.
"More and more Chinese farmers are growing varieties that were developed in California by the University of California," said Christian, but each strawberry is unique based on its growing conditions.
"There may be some similarities in the variety, but there are going to be differences in the flavor and texture simply based on the growing region," she said.
The two countries produced 56.2 percent of the world's strawberry crop in 2013, according to data from the United Nations' Food and Agriculture Organization Corporate Statistical Database (FAOSTAT). China accounted for 38.7 percent of that total, while the US had 17.5 percent. No other nation was in double digits.
California, with its long growing season, is the strawberry king in the United States, controlling 75 percent of the export market.
Strawberries are the fifth most consumed fresh fruit in the US, after bananas, apples, oranges and grapes, according to the US Department of Agriculture.
Per capita consumption of strawberries grew from 2.9 pounds to 6.1 pounds in 2006, according to the statistical website top5ofanything.com.
Fresh consumption made up 60 percent of consumption in the 1970s, the site said. By 2003, it accounted for more than 80 percent. Strawberries rank fourth in the US in production value after grapes, oranges and apples, the site said.
One factor attributed to China's demand for strawberries is its rising middle class income.
China is also involved in the strawberry export business, particularly frozen strawberries, and has surpassed the US as the largest supplier of frozen strawberries to Japan.
Imports of frozen strawberries from China to the US and Canada have surged this decade while US frozen strawberry exports have fallen.
The strawberry page on Alibaba.com's website turns up 9,333 results, mostly vendors of frozen strawberries selling 5 to 20 metric-ton lots.
On the right side of the page are "premium related products", such as "fulvic acid for strawberry fertilizer" for farmers, bone china cups with strawberry design and a teddy bear holding a chocolate-covered strawberry.
Contact the writer at williamhennelly@chinadailyusa.com.