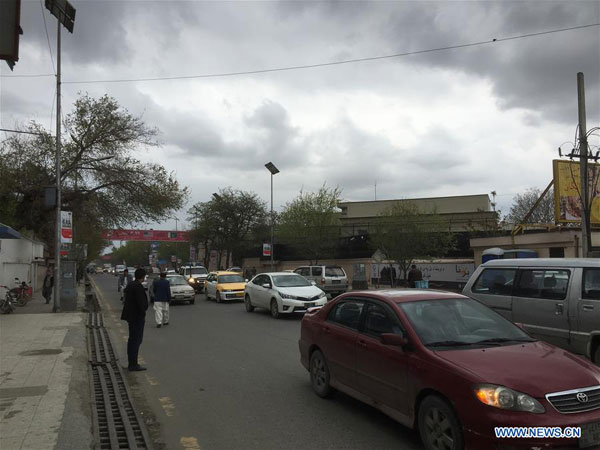 Photo taken on April 10, 2016 shows the view of Kabul after an earthquake jolted Afghanistan on Sunday. [Photo/Xinhua]
KABUL/ISLAMABAD/NEW DELHI - An earthquake with a magnitude of 6.6 on the Richter scale jolted parts of Afghanistan, Pakistan and India, killing two and injuring 10 in Pakistan on Sunday.
The quake was felt in several Afghan provinces including the eastern Nangarhar, Kunar and Laghman, northern Baghlan, Kunduz and the northeastern Takhar and Badakhshan provinces.
However, no casualties have been reported so far in Afghanistan.
Sources from the Chinese embassy in Afghanistan told Xinhua that there has no report on Chinese casualties so far.
Meanwhile, Sayed Abdullah Hamayon Dehqan, director of the National Disaster Management Authority in Badakhshan province, told Xinhua that the epicenter of tremor was in the mountainous Ashkashim district.
"We are collecting information about possible loss of life and property damage," Dehqan said, adding, "Luckily we have not received any report on casualties."
The quake created panic among residents.
Emergency has been declared in hospitals in Peshawar for possible quake victims.
Indian media reported that the strong quake hit the Hindu Kush region.
Tremors were also felt in the northern Indian state of Uttarakhand, Indian-controlled Kashmir and Uttar Pradesh, said meteorological officials in New Delhi.
People rushed outside from their homes and offices in New Delhi and Kabul, Xinhua's reporters witnessed.