While American Airlines and Delta wait to see which airline the US will grant seven nonstop Beijing flight slots to in Los Angeles, up the coast in San Francisco, United Airlines and Air China are busily expanding their partnership.
Air China and United announced on March 23 that they have signed a multiyear agreement to strengthen their longtime strategic partnership. The two carriers have established a strategic initiative that will deepen coordination in China and the United States.
They will expand connecting flights; create a "more seamless experience" for customers when traveling through gateway airports such as Beijing and San Francisco; enhance elite frequent flyer benefits for each other's most loyal customers; and expand joint marketing in both countries.
"Both the United States and China are crucial for the international aviation market. I firmly believe that the strengthened partnership between United and Air China will provide better and more convenient services for the passengers in the joint Sino-U.S. market," said Air China President Song Zhiyong.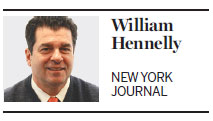 "We are honored by the close partnership United and Air China have shared since 2003 and the positive difference it has made in the travel experience for both carriers' customers. This agreement marks a significant milestone in our long-standing cooperation and further distinguishes United and Air China as the leading carriers between the US and China," said Oscar Munoz, United's president and CEO.
United currently serves three Chinese mainland destinations nonstop from its Asia-Pacific gateway at San Francisco International Airport (SFO).
"These two airlines are already close, joined together in Star Alliance; this means they will get even closer," Ted Reed, airline industry reporter for TheStreet.com, told China Daily.
"They say they will meet more frequently, which means they can regularly discuss topics such as enhancing joint marketing agreements and frequent flier promotions. Or maybe they can park closer together in certain airports. Or maybe they can say 'We regularly have passengers who need to reach a certain destination in your country, can we coordinate on that?'
"So this is a matter of talking more regularly and discussing the issues that occur every day in air travel between these two countries, which is increasing and likely to continue increasing," Reed said.
United will launch an additional nonstop service from San Francisco to its fourth destination on the Chinese mainland, Xi'an, on May 8, and its fifth, Hangzhou, on July 13, subject to government approval.
Air China and United together carried more than 2.7 million customers between the two countries in 2015. The carriers operate code-share flights on 47 routes in China, 72 in the US and Mexico, and 16 trans-Pacific nonstops between China and the US.
"We want to acknowledge the US Department of Transportation, the US Department of State and the Civil Aviation Administration of China for their forward-thinking negotiations to open nonstop flights from the United States to interior points in China," said Fuchs.
United also has hired Mandarin-speaking flight attendants and will provide Chinese dishes in all cabins and offer entertainment programming, including "50-plus Chinese blockbusters".
Other featured services designed for Chinese customers include Alipay, one of China's leading online payment apps for more efficient and secure transactions, and a customer service account through WeChat.
US airlines in recent years have been working to gain a foothold in China's aviation market, which the International Air Transport Association predicts will be the largest passenger market in 15 years. 2016 has been named China-US Tourism Year.
Contact the writer at williamhennelly@chinadailyusa.com.
June Chang in San Francisco contributed to this story.