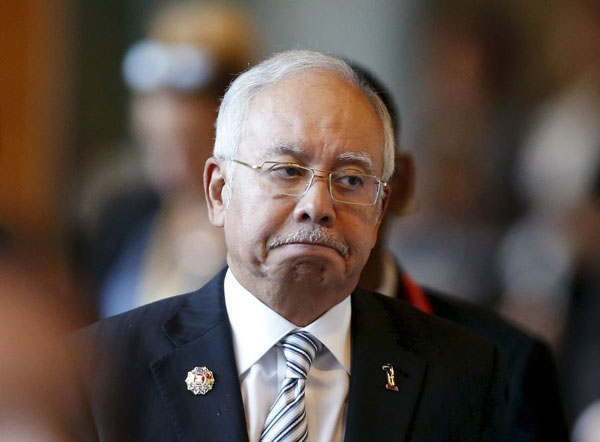 Malaysia's Prime Minister Najib Razak arrives at a session of the 27th Association of Southeast Asian Nations (ASEAN) Summit in Kuala Lumpur, in this November 21, 2015 file photo. [Photo/Agencies]
KUALA LUMPUR - Former Malaysian leader Mahathir Mohamad, opposition leaders and some ruling party members on Friday called for the removal of Prime Minister Najib Razak, who is engulfed in a financial scandal surrounding state fund 1Malaysia Develoment Berhad (1MDB).
Mahathir read out a Memorandum of Understanding (MoU) reached between the groups at a joint press conference. Leaders from the ruling United Malays National Organisation (UMNO), including suspended deputy president Muhyiddin Yassin attended the event.
The agreement also called for the repeal of laws that violate fundamental rights.