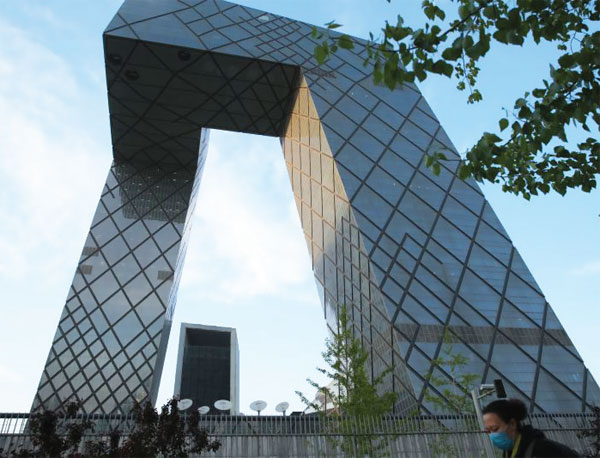 Big pants: China Central Television (CCTV) headquarters in central Beijing, often cited as one of the country's unusual buildings. CFP
It looks like China's "weird" buildings got caught with their pants down.
The headquarters of China Central Television in Beijing is among the most famously odd. The building designed by noted Dutch architect Rem Koolhaas is known as the "big trousers" by locals.
Now the government is going after monstrosities and also has had it with gated communities.
"There is a phenomenon that buildings in cities are attempting to be large, Western-orientated and weird," was how Xinhua quoted a State Council report detailing the new design guidelines. "Bizarre architecture that is not economical, functional, aesthetically pleasing or environmentally friendly will be forbidden."
The aesthetic issue came up in the Feb 21 report addressing problems with China's massive urbanization and city expansion.
The report, which calls for "applicable, economic, green and elegant" designs, was preceded by a December planning conference of Chinese leaders.
The Central Urban Work Conference in December was the first such meeting to address the issue since 1978, when only 18 percent of China's population lived in cities. By the end of 2015, the number approached 50 percent.
"These changes, long overdue, should give every city in China a new lease on life," said Ming Wu, AIA, design principal for the New York-based international architectural firm Perkins Eastman, which is prominent in China. "President Xi Jinping famously remarked about this first in 2014."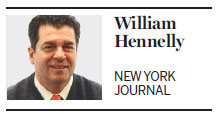 Wu told China Daily that for many years "as China has been intent on commanding the world's stage, the global community of architects has been only too happy to oblige when it came to the built environment. Client ambition and ego, combined with architects' wildest dreams, created a playground for the design - and engineering - community that was bound to result in 'too much fun' from time to time.
"However, given the scale of China's demand, coupled with some one-upmanship, the result has been an excess of high-profile, `weird' buildings, in both the private and public sectors.
"The flip side of this coin is that, at the same time, China has been a key and fertile proving ground for advancing the state-of-the-art for many building typologies, in terms of both architectural design and engineering."
Wu also believes the move against gated communities makes sense.
"Such private enclaves tend to occupy much too much land - land that China cannot spare - and often in some of the best locations in the hearts of cities. These developments have been characterized by uncomfortably large blocks that are not walkable nor pedestrian-friendly, deny active street settings edged by storefronts, and are simply anti-urban in every way.
"The new policy advocates smaller blocks, smaller developments that turn outward to address surrounding streets, and thus a more dense network of streets - all good.
"After all, streets are the circulatory system of cities. Of course, in the near term, we can expect a NIMBY (not in my back yard) outcry from those enjoying such residential sanctuaries at the expense of the larger communities," he said.
Cities no longer will be allowed to grow beyond what their natural resources can support, according to the guidelines.
Increased urbanization has brought more pollution, traffic congestion and public safety hazards. Poor urban planning also has led to overtaxed power grids, the report said.
The document calls for greater oversight by city legislative bodies and harsher punishment for anyone contravening regulations.
Construction techniques that generate less waste and use fewer resources, such as prefabricated buildings, will be encouraged. In 10 years, 30 percent of new buildings are expected to be prefabricated.
Within five years, a map of non-conforming buildings across China's cities will exist, and violations will be addressed, the State Council document said.
The reform of urban housing will be geared to the basic needs of disadvantaged groups, with the market expected to meet the demand of other residents.
By 2020, the transformation and renovation of shantytowns, urban villages and dilapidated houses in cities will be complete.
Open residential communities will be established, with links to public roads that can become part of the urban road system, leading to better land use and optimization of roadways.
Cities will get more green belts and urban parks. The buildings occupying public green land also should be phased out, the report said.
By 2020, mega cities with a population greater than 5 million will have at least 40 percent of trips completed via public transport; that figure will be 30 percent in cities with a population above 1 million, and 20 percent in other cities.
"Advancements achieved in China can be applied everywhere in the world," Wu said. "So one can say that some of the 'weirdness', but not all of it, can be forgiven."
Contact the writer at williamhennelly@chinadailyusa.com