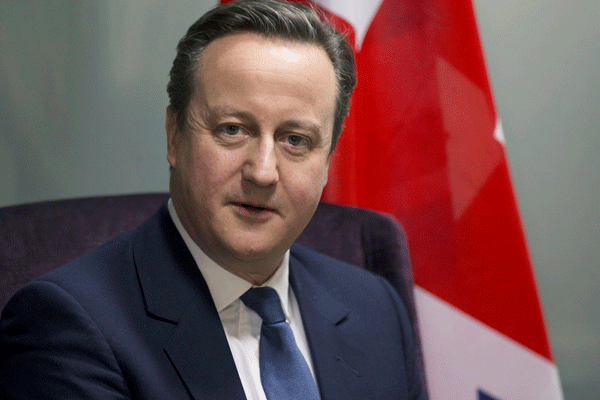 British Prime Minister David Cameron attends meeting with Irish Prime Minister Enda Kenny during a European Union leaders summit addressing the talks about the so-called Brexit and the migrants crisis, in Brussels, Belgium, February 19, 2016. [Photo/Agencies]
BRUSSELS -- The European Union (EU) summit on Friday remained deadlocked after overnight negotiations on avoiding "Brexit," or the Britain's exit from the bloc.
London's reform demands to the EU were reported to be gaining traction, particularly from eastern European countries.
However, the "English meal" was delayed several times since Friday morning, the second day of the summit, according to Preben Aamann, spokesperson of European Council President Donald Tusk who hoped to reach a deal by an "English breakfast" at 10 a.m. local time (GMT 0900).
British Prime Minister David Cameron has promised in electoral campaigns to hold a referendum on Britain's EU membership by the end of 2017. He proposed a draft deal with Brussels, in which he demanded EU reform as a precondition for keeping his country inside the 28-member bloc.
Britain is demanding reforms from the EU in four areas including economic governance, competitiveness, sovereignty and social benefits, and free movement.
However, Eastern European countries complained of "discriminatory" proposals and violation of the principle of freedom of movement, as London sought to curb social benefits of European migrants within Britain, many of whom are from Eastern Europe.
The social benefits issue was "particularly difficult," the office of Polish Prime Minister Beata Szydlo said Friday after a bilateral talk with British counterpart David Cameron.
"We've made some progress but there's still no deal," Cameron told reporters Friday morning upon his arrival for day two of the talks.
Some European officials suggested the summit could continue into Saturday as hopes of reaching a breakthrough fade.