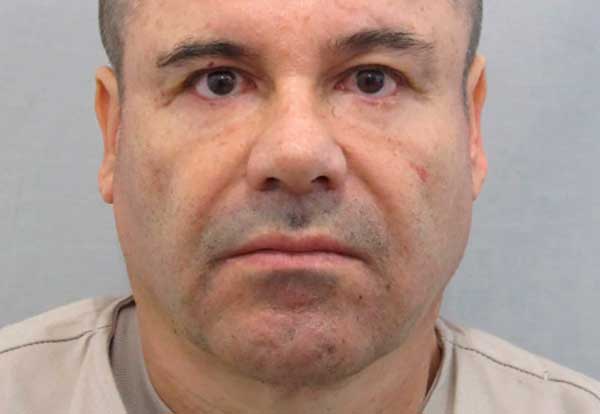 Undated handout photograph of drug lord Joaquin "El Chapo" Guzman distributed by Mexico's Attorney General's Office, in this file photo released July 13, 2015.[Photo/Agencies]
MEXICO CITY -- After an early morning raid in northwestern Mexico's Sinaloa State's town of Los Mochis by Mexican police and marines on Friday, Sinaloa Cartel leader Joaquin "El Chapo" Guzman Loera was recaptured, six months after his second prison break.
The news was broken by President Enrique Peña Nieto, who took to Twitter, saying "Mission accomplished. We got him. I want to inform all Mexicans that Joaquin Guzman Loera has been arrested."
In a second message, he thanked security forces for this "important victory...for Mexico."
In a raid on a house in Los Mochis at 6am, security forces exchanged shots with suspected accomplices of Guzman, leaving at least five dead and six captured, the Secretariat of the Navy announced Friday.
Mexican daily El Universal reported that authorities were currently submitting Guzman to genetic and photographic tests to fully ascertain whether they have arrested the right man.
The raid was planned after receiving a tip-off that armed men were present in a house of the town's Scally neighborhood.
Upon arriving at the house, the marines were met with gunfire. They returned fire, and one soldier was lightly injured in the exchange. His life is not in danger, according to medical sources.
During the operation, around 100 soldiers and one helicopter were deployed around at least eight streets of the Scally neighborhood.