An hour's commute from the financial center of Hong Kong is Shenzhen, home of scientists, engineers and the capital of super-fast, low volume manufacturing.
"Manufacturers in Shenzhen have mastered the ability to take a prototype device to unit quantities of hundreds overnight. This unparalleled speed of small quantity manufacturing is unique to Shenzhen," says Charles Sodoni, the Clarence J. LeBel professor in electrical engineering at the Massachusetts Institute of Technology in Cambridge.
To take advantage of the unique neighborhood of Hong Kong and the Pearl River Delta, MIT has announced it will launch an "Innovation Node" in Hong Kong starting next summer. Its aim: to connect the MIT community with the region's rich pool of resources.
The MIT Hong Kong Innovation Node will bring together MIT students, faculty and researchers to work on a variety of entrepreneurial projects alongside Hong Kong-based students and faculty, local MIT alums (Hong Kong, population 7 million, has 700 MIT alumni; the China mainland has 500), who will advise the node and help coordinate programs.
"By bringing MIT to Hong Kong and Hong Kong to MIT, the Innovation Node will deepen MIT's activities in Hong Kong, and through Hong Kong, in the entire Pearl River Delta region," MIT President L. Rafael Reif said in making the announcement during a visit to Hong Kong last week. "In creating this node in Hong Kong, MIT is committing to advancing our engagement with the region in a mutually beneficial way."
MIT students will learn hands-on lessons in designing and manufacturing for commercialization, Sodini said in a statement. "Giving our students access and experience with this capability educates them in how to move more quickly from idea to product," he said.
It's not like MIT is a stranger to the region. According to MIT Provost Martin Schmidt, many MIT start-ups already travel to the Hong Kong-Pearl River Delta area to prototype and produce devices. "Having a connection to this region will strengthen this access, and open opportunities to develop new enterprises in the region," he said.
MIT also has 20 years of collaborations with Hong Kong and the China mainland, including partnerships with Hong Kong University of Science and Technology, the University of Hong Kong and the Chinese University of Hong Kong.
While MIT already has three centers outside the US - in Chile, Japan and Singapore - this will be the first one in the world focused on innovation. The 5,000 square-foot inventors' workshop will be stocked with state-of-the-art equipment and materials for making prototypes.
Victor K. Fung, group chairman of Hong Kong-based conglomerate Fung Group, who is an MIT graduate and one of the local alumni advisers, said the collaborations that the node will enable are much higher up the supply chain, at the early stages of innovation, where ideas for products or services are conceived.
"With this node," Fung said, "MIT is bringing its cutting-edge learning and research programs to global innovation's new frontier.."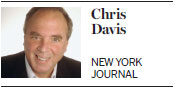 Some of the initial activities planned to boost the innovative and entrepreneurial chops of MIT students and faculty alike include internships at some of the companies in Hong Kong and the roughly dozen major cities of the Pearl River Delta region that serve as economic drivers of the country.
Week-long or longer workshops will allow MIT and local innovators to work together on venture-building activities in global contexts. Action-learning programs will pair MIT students with students from the top business schools in China. Students will network with affiliates like the MIT Club of Hong Kong.
"The university and the [ability to] scale up are within six miles of each other," Sodini told The Wall Street Journal. "This doesn't happen in Singapore, doesn't happen anywhere else in the world."
It doesn't hurt having the big money nearby. Rief told the Journal that he had been noticing more and more risk capital in Hong Kong in recent years. "You can have as much innovation as you want," he said, "but if you don't have the risk capital, you don't go anywhere."
Contact the writer at chrisdavis@chinadailyusa.com