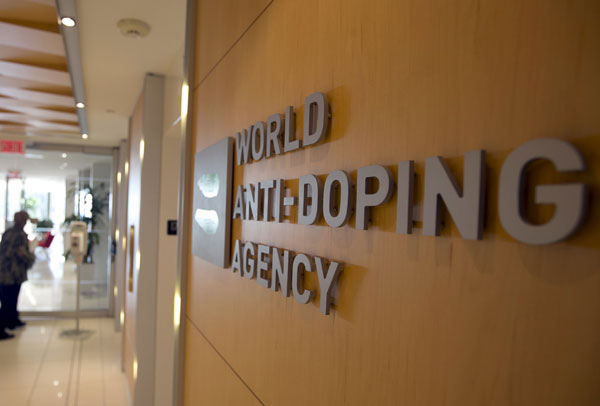 A woman walks into the head office for the World Anti-Doping Agency (WADA) in Montreal, Canada, November 9, 2015. [Photo/Agencies]
MOSCOW -- The report of the World Anti-Doping Agency (WADA) alleging widespread doping and corruption in Russian athletics appears biased against Russia, the country's Foreign Ministry said Thursday.
"As for the position of the WADA's special commission on doping in respect of Russian athletes, in our opinion, it looks very biased and politicized," ministry spokeswoman Maria Zakharova said at the regular weekly briefing transmitted live on its website.
She said the arguments of the Russian side have been largely ignored, while the sources of information that have been used as the basis for the commission's conclusions looked "highly questionable."
"We are observing an attempt to introduce the principle of collective punishment in sports, which we believe is absolutely inadmissible," Zakharova said, adding that only Russian athletes have come in for criticism, although the problem of doping in sports is global.
On Monday, a WADA commission published a report accusing Russia of violations of global anti-doping codes and recommended the country be banned from international athletics, including the 2016 Olympics.
Russian President Vladimir Putin on Wednesday ordered an internal investigation into allegations of widespread doping practices among Russian athletes and corruption among couches and officials in cooperation with international bodies.