China is taking a lot of the blame for the decline in global stock markets, but the rest of the world has contributed, too.
John Hussman, a mutual fund manager and Stanford PhD who runs the Hussman Funds, believes the massive selloffs this week and last are more a product of a sudden drop in economic data in the United States and elsewhere.
"My impression is that (the) trigger of last week's market loss was not China's yuan devaluation or even concern about the potential for a Federal Reserve rate hike," Hussman wrote Monday before the market's even worse meltdown.
"Rather, the trigger was most likely the sudden deterioration of leading economic measures, energy prices and industrial commodities, both in the US and globally."
(Crude oil was around $38 a barrel on Wednesday, reflecting pessimism about global growth even though China's oil imports rose 22 percent in July.)
In volatile trading Wednesday, the Shanghai Composite fell 1.3 percent to 2,927.29.
US stocks rebounded, with the Dow Jones Industrial Average closing up 619 points.
For the Shanghai, the loss looked better when compared with a 7.6 percent drop on Tuesday that sent it below 3000 for the first time since December, after its worst one-day loss in more than eight years on Monday. US stocks had gotten a break earlier on Tuesday after the People's Bank of China cut interest rates and American consumer confidence rose.
On Monday, the DJIA closed down 588 points after having fallen more than 1,000 points. The S&P 500 lost 77.68 points to 1,893.21, and the Nasdaq Composite fell 179.79 points to 4,526.25.
"This (global) weakness first became evident in February," Hussman wrote. "After a brief rebound, the data has deteriorated abruptly once again. While extraordinary monetary interventions across the globe have certainly distorted the financial markets, they have done little to support the real economy, and developing economic weakness in the US and abroad is beginning to clarify that ineffectiveness."
"Have no illusions, while most market observers are quick to blame the selloff on China, this market was given life by the Fed, and the Fed is the only force that will keep it alive," Peter Schiff wrote on financial site Zero Hedge.
Schiff was referring to the US Federal Reserve's quantitative easing program (by purchasing Treasury issues) and interest rates around zero for several years. The Fed had been hinting at raising the federal funds rate next month, but global markets' recent bad haircut probably will make it wait.
China's recent devaluation of the yuan and its 8.9 percent drop in exports got investors' attention. If the world's second-largest economy is in a bind, then the pain will be distributed worldwide.
Multinational industrial corporations, the type you'd find in the S&P 500, do business in China, so if China's demand slows, those companies will feel it on their top lines.
Along with China's many interventions in its stock market, there still are internal issues that make global investors wary.
"The excessive volatility will continue to ebb and flow in the near future and will continue unless the PBOC and Chinese Securities and Banking Regulatory Commissions dedicate themselves long term to major corporate governance reforms toward market transparency and to major reforms to open up the market to global investors," Andrew Karolyi, finance professor at Cornell University and author of Cracking the Emerging Markets Enigma (Oxford University Press, 2015) told China Daily.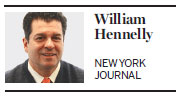 "The (Chinese) stock market will bottom out," Mauro Guillen, the Felix Zandman Professor of International Management at The Wharton School, University of Pennsylvania, wrote in an e-mail. "Hopefully, after that people will be more realistic as to stock prices, and stop speculating. More transparency on the part of companies is needed also in order for the market to work well."
China is shifting from a manufacturing-based, construction-driven (much of it debt-financed) economy to one that is more consumer-powered, as in the US. As incomes have risen, the Chinese are buying more stuff, and online is their preferred method.
China also is in the process of reforming its many state-owned enterprises. When Premier Li Keqiang visited Latin America in May, he emphasized that Chinese companies, instead of just looking to extract natural resources from countries in return for direct investment, were looking to export their manufacturing prowess and equipment: Witness the giant Chinese train makers' subway car shipments to Brazil for its 2016 Summer Olympic games.
That diversification should help steady the country's economic fortunes and stock market long term, even if it can't continue at the frenetic pace of recent years.
Contact the writer at williamhennelly@chinadailyusa.com