The Lancet reports that a new approach to outpatient healthcare is being developed in China that delivers top-flight medical care to some of the more remotes areas of the country. Using, what else, the web.
Patients can now go to a local clinic and, through the Internet, consult with a doctor based in a top-level hospital in a tier-one city.
Using a webcam, the physician can ask patients about their state of health and use an instant chat platform custom designed for the system.
The patient can answer the doctor's questions, display symptoms, or send pictures from checkups to the physician over the web. The patient's temperature, blood pressure and bloodwork are taken by on-site machines and uploaded to the system.
The doctor can then give a diagnosis and prescribe medication, again all online. In mere moments, the prescription is printed out, ready to use to buy medicine at a local drug store.
The service is in full swing now in Guangdong province, where the first officially sanctioned "Internet hospital" went live on Oct 25, 2014.
Consisting of four clinics operated by doctors from the Second People's Hospital of Guangdong Province, the Internet hospital includes the online platform operated by an IT company and a network of clinics in rural villages, community health centers and a pharmacy chain.
Two months after opening, the Guangdong Internet Hospital was seeing nearly 200 patients and writing some 120 prescriptions daily, the Lancet reports. By April 2015, the number of daily patients passed 500, with 60 percent needing prescriptions. Within several months, the network of consultation sites had expanded to more than 1,000 facilities in 21 Guangdong municipalities.
"Since the severe acute respiratory syndrome epidemic in 2003, the Chinese government has been rebuilding the three-tier health-care system and investing in primary health-care institutions. Its ongoing health-care reform has greatly improved primary health-care services, yet many people still complain that health-care access is difficult and medical costs are expensive," writes Jiong Tu, of the School of Sociology and Anthropology at Sun Yat-sen University in Guangzhou.
Jiong and his colleagues argue that one of the main contributing factors to poor access to high-quality healthcare in China is that patients are free to choose what medical facility and doctor they want to visit and many tend to go to high-level hospitals even for the mildest of symptoms. The result is certain hospitals get severely overcrowded.
Even though many health problems can be adequately dealt with at conveniently located primary-care facilities - and at reasonable cost - many patients are reluctant to take advantage of these places because they lack confidence in the health professionals' skills and the quality of care.
"Indeed, skilled doctors are unwilling to work at the community level and in remote rural areas for financial and professional reasons," Jiong writes. "The Internet hospital seems to provide a feasible solution to meet demands for high-quality outpatient services conveniently."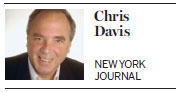 Once again, the Internet overcomes geographical obstacles and shatters time barriers. In big-city, top-flight hospitals, patients get about two minutes with a doctor. Visits on the Internet hospital last 10 minutes or more, and, as a result, patients' satisfaction ratings are higher.
Faster, better and cheaper, as the drugs from prescriptions from the Internet hospital average about a quarter of what big city hospitals' drugs cost.
The authors stress that the Internet hospital program is still in the investigative stage, with several kinks to be worked out, such as interfacing with health insurance programs and monitoring and quality control.
Still, the concept is gaining steam. "The expansion of Internet medical services in China suggests a direction for future health care," the authors write.
With the Internet more and more available across the globe, this model offers hope for any developing country whose medical resources are clustered in their big cities.
Contact the writer at chrisdavis@chinadailyusa.com.