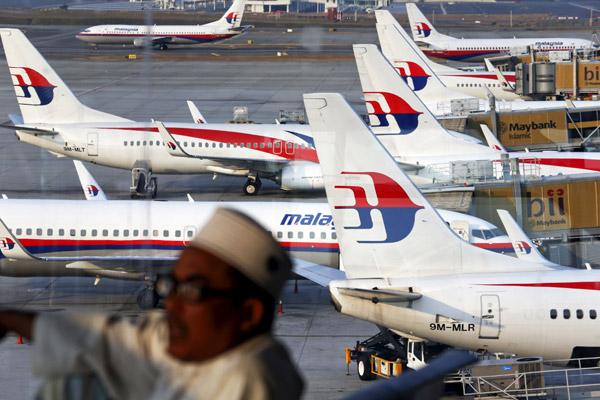 Malaysia Airlines planes are seen on the tarmac at the Kuala Lumpur International Airport in this March 12, 2014 file photo. [Photo/Agencies]
MELBOURNE, Australia - A Malaysia Airlines passenger jet has made an emergency landing at Melbourne airport on Friday after a reported engine fire, an official said.
Flight MH148 from Melbourne to Kuala Lumpur landed without incident or injury, airport spokeswoman Anna Gillett said.
Gillett could not confirm media reports that the Airbus A330 returned to Melbourne because of an engine fire.
"The pilot called an emergency landing and as standard procedure when a pilot calls any sort of emergency landing, emergency personnel are currently on site," Gillett said shortly after the landing.
She confirmed that the jet had dumped fuel, saying that was standard procedure before an emergency landing.
The troubled state-owned airline lost two airliners in disasters last year.